About Us
What would it look like to create something that benefits both property managers and local laborers, but still has the opportunity to make money?
In 2016, Lula was born from a problem. Our founder, Bo Lais, was getting ready to host his family for a weekend. The beds were made, the food was bought, and the weekend was planned. But there was one problem; the air conditioner flatlined.
Normally this is a quick fix, but there aren't many people looking to take calls at 5 pm on a Friday. Bo was getting desperate. Summer nights in Kansas aren't particularly cool and he could feel the heat rising in his house. He had to do something.
He called countless companies trying to find anyone that could come out. Fortunately, someone pulled in a favor and he was able to find a contractor to do a last-minute repair and save the weekend.
Bo's sudden air conditioner dilemma sparked an idea. Why is it so hard to get the help you need when you need it?
2016 was about the same time that ride-hailing services like Uber and Lyft were becoming mainstream everywhere. If you can send ride requests to a group of drivers, why can't you send service requests to a group of technicians?
With nothing but a concept in mind, Bo left his six-figure job to start Lula. He created the website, secured seed funding, and created the technology. His next big step was introducing it to the world.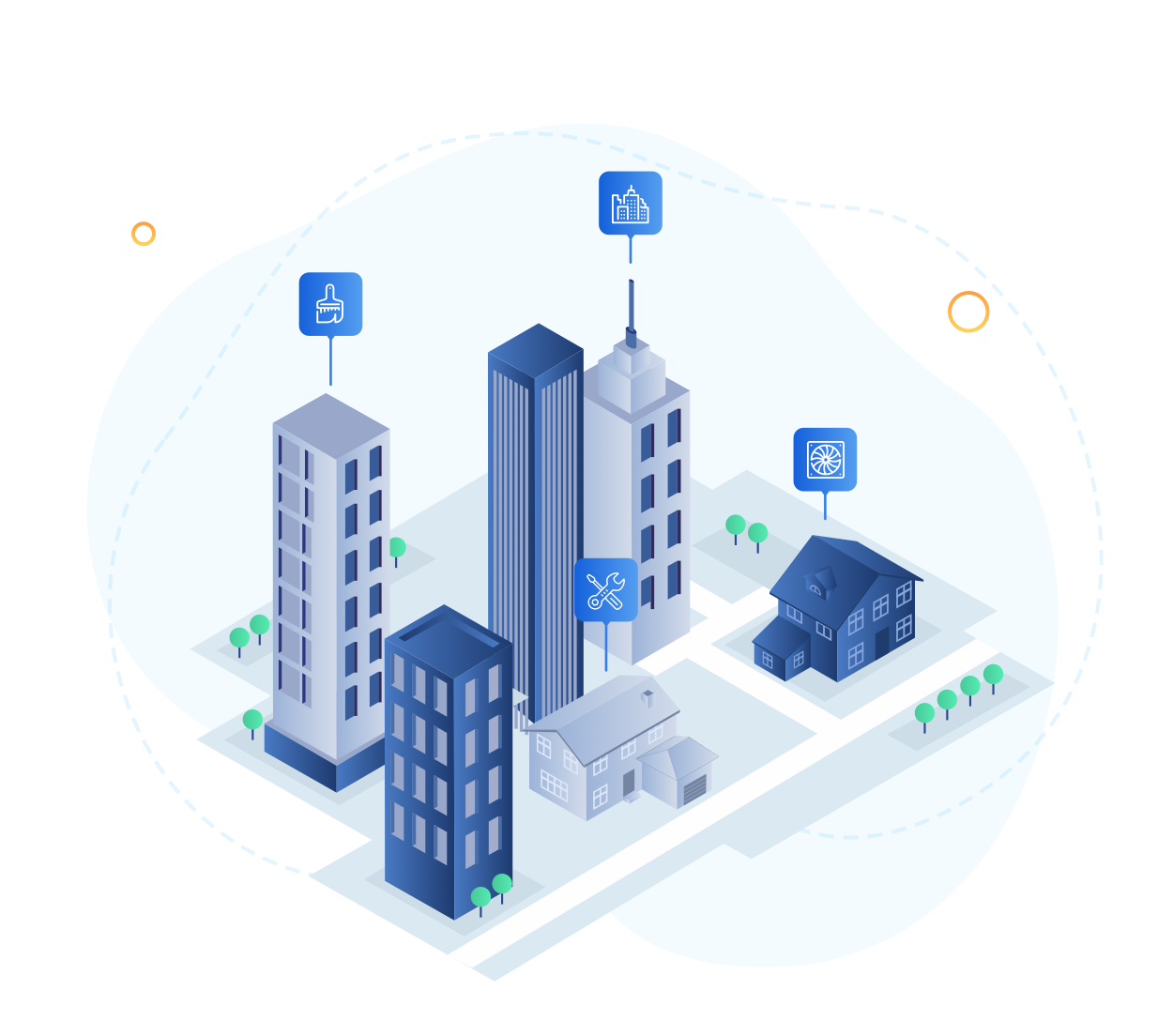 For two years, Lula serviced homeowners all across Kansas City and Northwest Arkansas. It wasn't until the beginning of 2019 that Bo realized there was an industry that needed the Lula technology even more than homeowners did.
The property management industry has remained mostly unchanged for decades. It was time for a shakeup, and it has the opportunity to benefit more than just the property managers.
People who manage multi-family properties constantly need services. Routine maintenance, emergencies, and make-readies pile up quickly, and a Rolodex of vendor contacts just isn't cutting it anymore.
2022
In 2020, Lula committed to servicing both multi-family and single-family rental properties. We look forward to the next decade (and beyond) of making property owners, managers, and real estate investors jobs easier. Now, two years later, Lula is in 20+ cities (and growing). We are currently servicing Kansas City, Atlanta, Denver, Indianapolis, St. Louis, Jacksonville, Miami, Orlando, Tampa, Dallas/Fort Worth, Houston, San Antonio, Austin, Phoenix, Boston, and more!