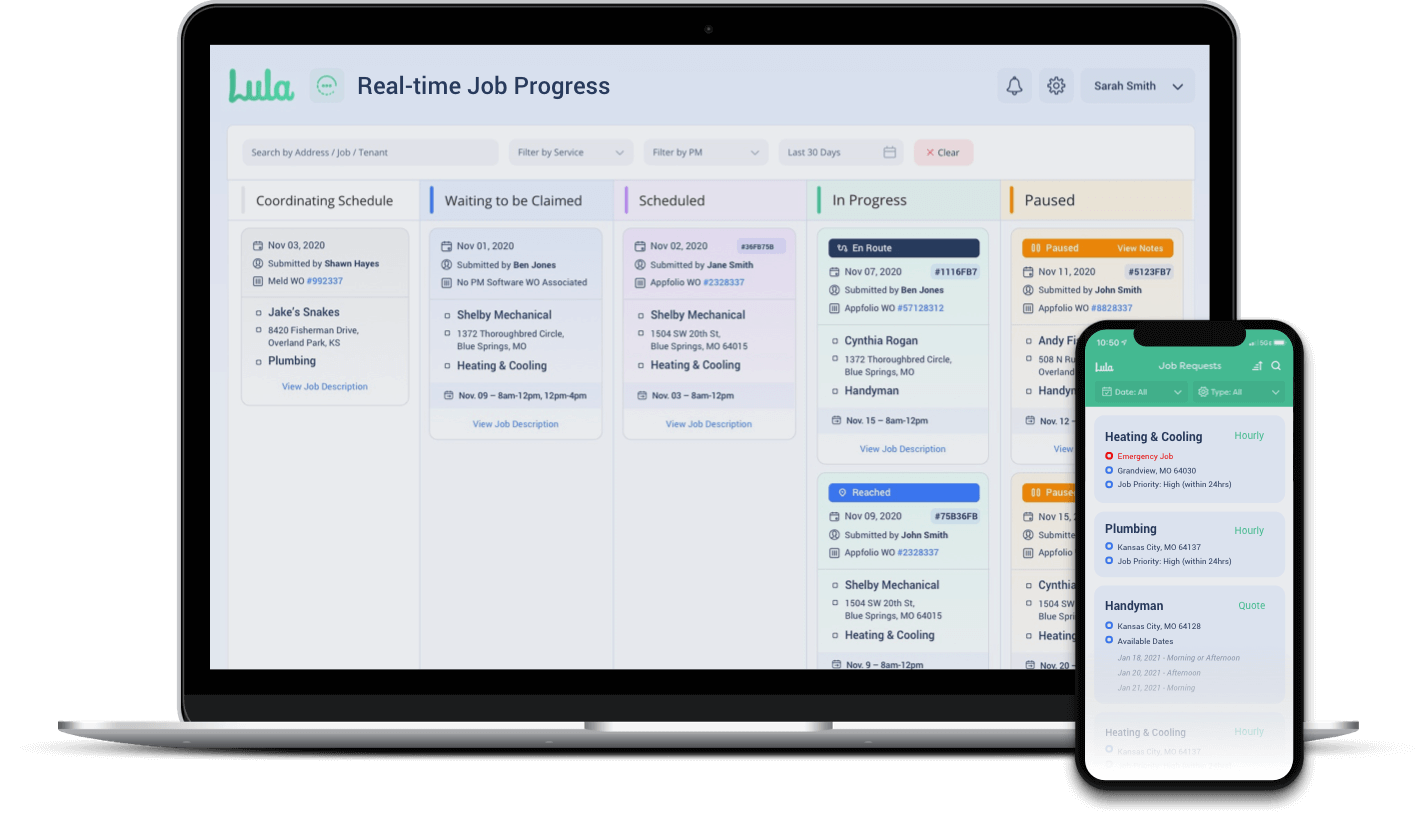 Smarter

Property Maintenance

Maintenance and make ready services designed to improve the resident experience, eliminate the need for multiple vendors, and reduce costs for property owners, managers, and real estate investors.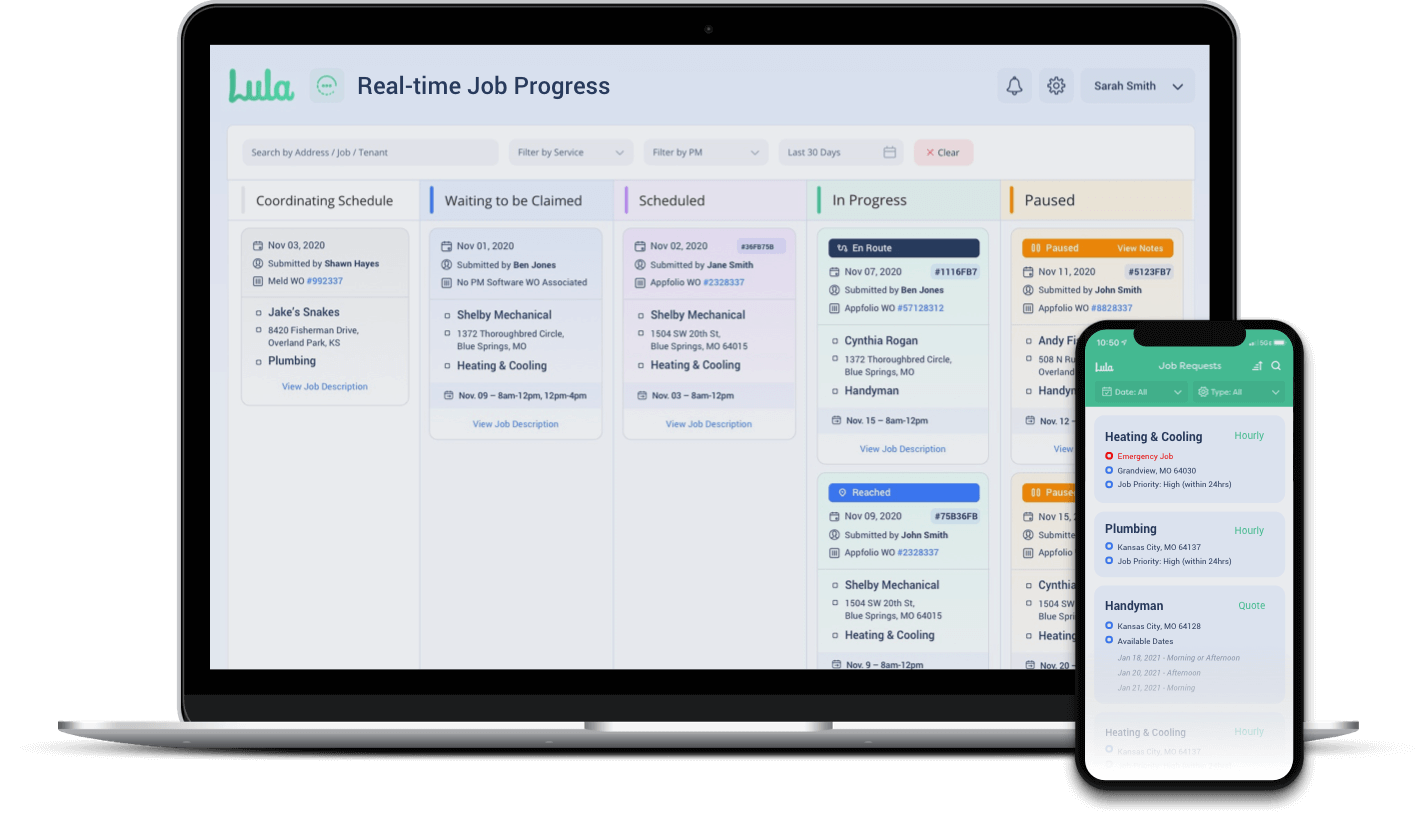 Who We Work With
Lula's communication itself is amazing! I get updates on the status of our work orders and make-readies through SMS and email without having to ask. They are always honest when it comes to what needs to be done. If they tell me something needs to be replaced rather than repaired I trust that they are being sincere about it and not just trying to up the final bid for the work.
We started working with Lula about a year ago and have been very happy with the response times, professionalism, and follow up. They have made it easy to submit maintenance requests and are great at keeping us informed so we can keep our owners informed. We will definitely continue using their services and would recommend them to other PM companies!
I have been using Lula to turn units at some of our communities. They do a fantastic job and are always punctual and offer competitive rates. Having the ability for them to return a unit back to us rent-ready is amazing as it alleviates me juggling multiple vendors to complete a successful turn. We also use them for overflow maintenance to stay on top of the never ending maintenance requests. The small number of go-backs has been prompt and handled with 100% satisfaction. Our team as well as our residents love Lula.
I'm a property manager in the KC area with Clemons Real Estate, Lula has been an absolute life saver with the ease of use of their portal. At the press of a button I can schedule almost any maintenance I need done for my properties!!!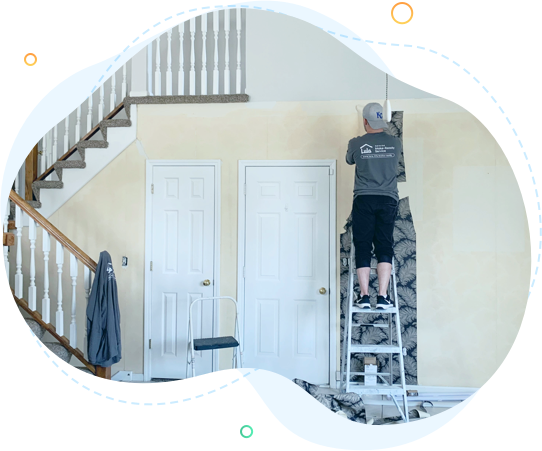 What We Do
Lula provides a wide range of on-demand maintenance and make ready services for property owners, managers, and real estate investors. Conveniently request services with our experienced network of licensed and insured professionals. Save time, money, and effort ordering services with a trustworthy company.
Fully Vetted, Quality Pros
Hassle-Free Maintenance
Tech-Enabled Platform
Integrity, Honesty, and Quality
One of the leading causes cited by tenants leaving a rental property when the lease is up, is because of bad experiences from poor maintenance.
Reduce Costs and Improve Resident Retention
by Providing a Better Maintenance Experience
$0
Estimated Savings with Lula

*Annual Savings
How it Works
We make it easy for you to utilize our service. You can request maintenance or make ready services through our website, mobile app, email, or phone. Our software also has the ability to integrate directly into property management software you may already be using.
STEP 1
Property owners, managers, and REITS clients submit their job request through their existing property management software, our web platform, phone, or email.
STEP 2
A skilled, licensed, and insured Lula contractor completes the job on the requester's timeline. Lula manages the entire process of the job through to completion.
STEP 3
Property managers and their residents experience hassle-free maintenance while improving cash flow through increased lease renewals and lowered 3rd party maintenance costs.