How Lula Works
Instantly schedule top-rated professionals for all of your home service needs.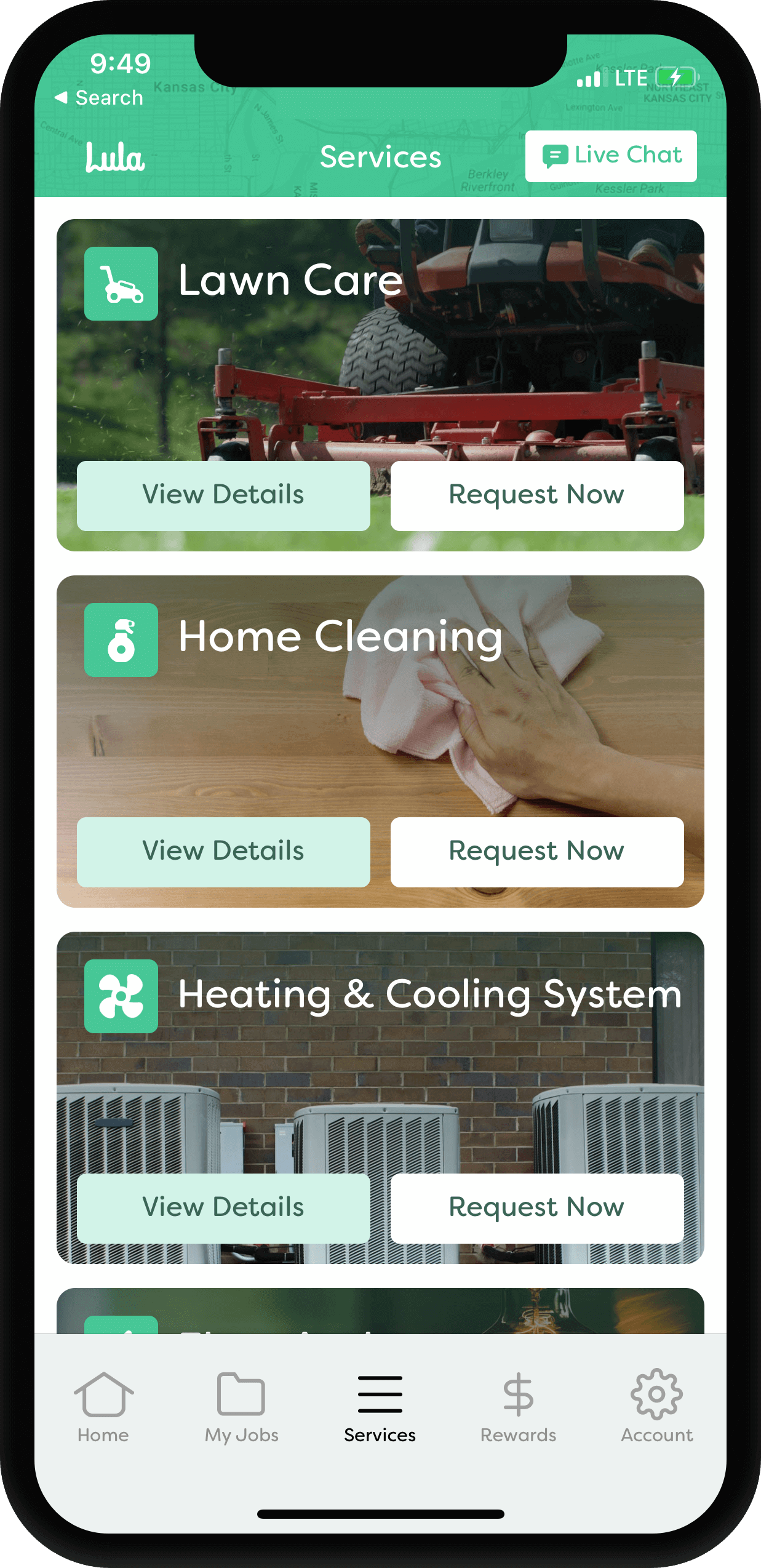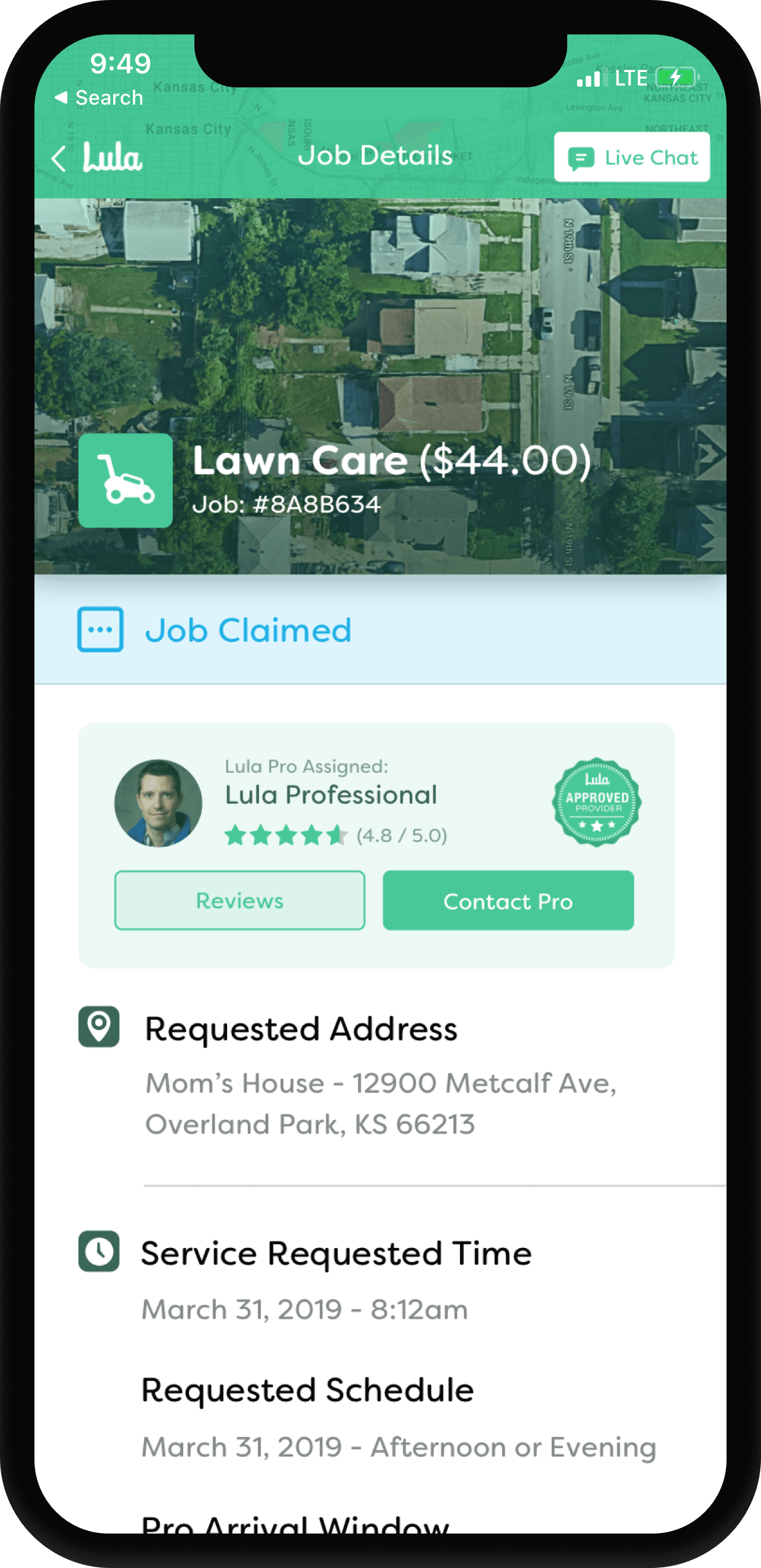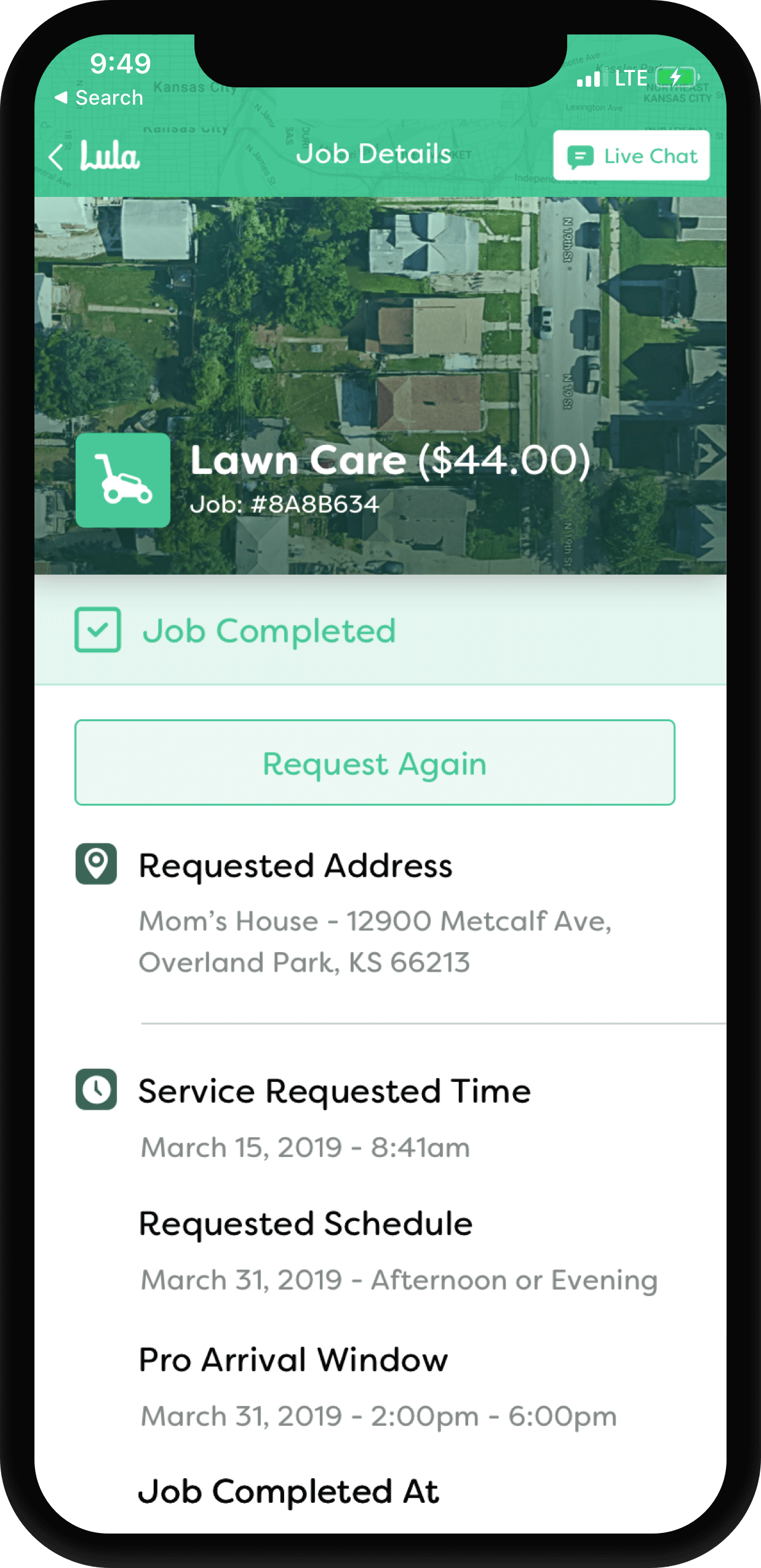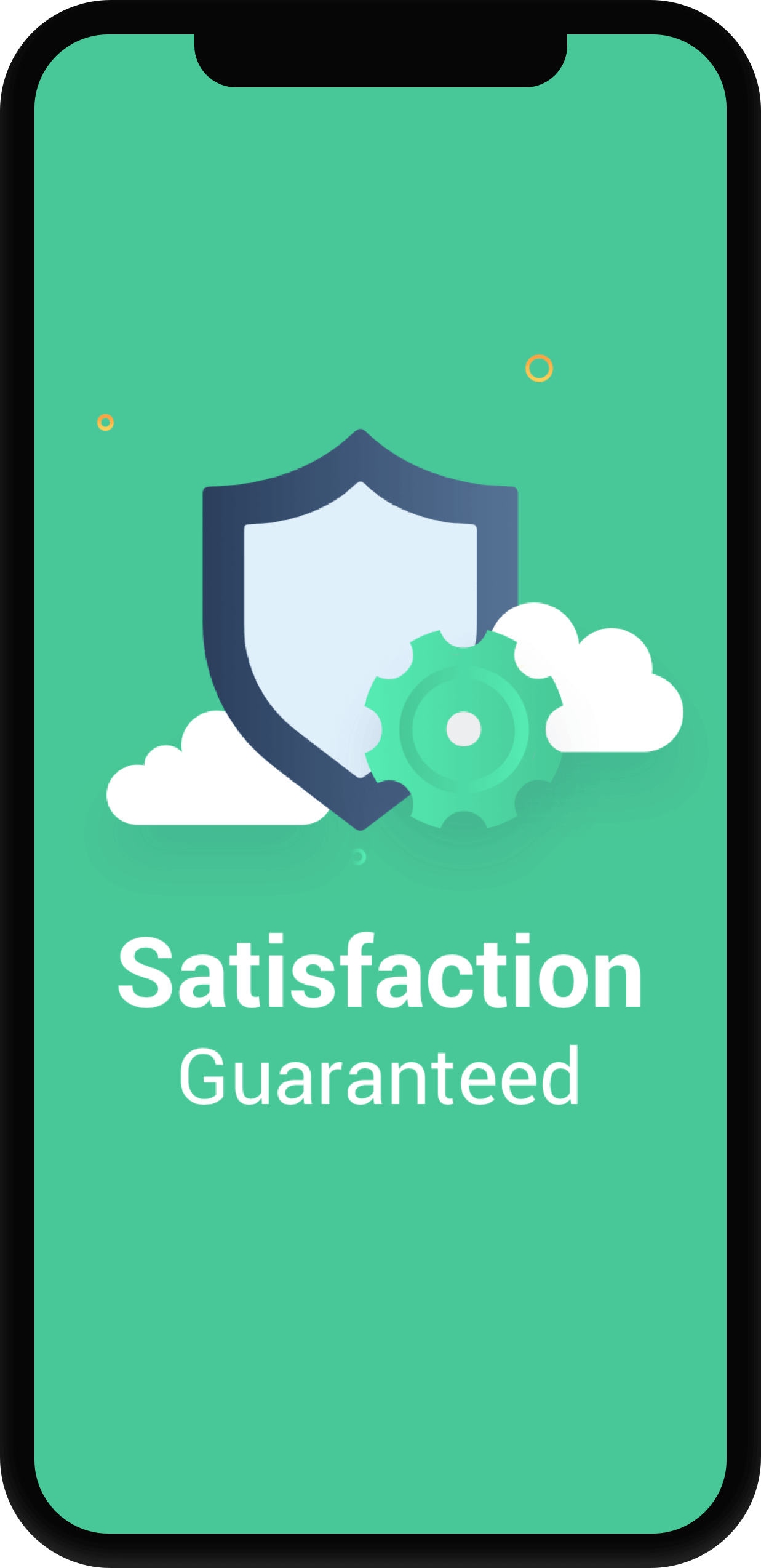 Request a Service
Once you've signed up, you'll be able to schedule any of the services Lula offers in a matter of minutes. All you have to do is put in your property information, select a date and time, and confirm.
Your Job Gets Claimed
Once you submit a request, you'll be connected with one of our Lula approved providers. You'll receive a notification as soon as someone accepts and is assigned to your request.
Pay After the Job is Complete
You don't pay until the job is finished. After your Lula approved provider finishes the work, there will be a transaction using your payment information on file.
Rate Your Provider
After the job is finished, you are given the opportunity to rate the work. This helps you (and future customers) see how the provider has done on specific jobs. If there is a problem, we will fix it as stated in our Lula guarantee.
There are multiple ways to schedule service through Lula
Order Online
Create an account and schedule / manage your jobs from our mobile app
Call or Email
Reach out and let us know what type of service you need.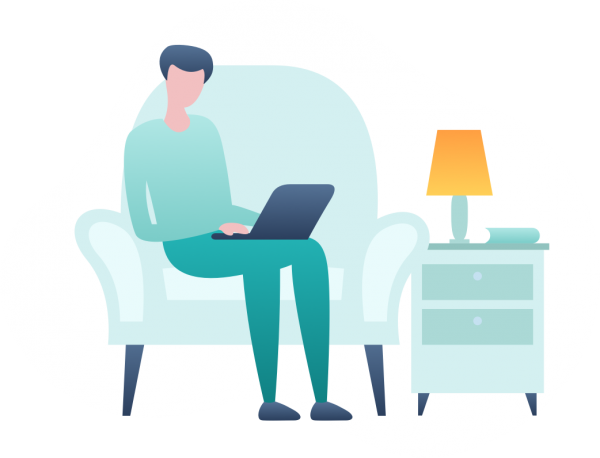 Whether you have a leak and need a plumber now, or just want to set up a recurring lawn care service, Lula has you covered.
Our wide range of service offerings ensures that all of your home maintenance needs are met. When you schedule a service, we utilize our vast network of vetted professionals to match you with the perfect pro.
Through the mobile app and dashboard, you can track the work progress, view your service history, and view pricing and receipts. Lula is your all-in-one stop for everything in the home.