What's the most important skill for property managers and leasing agents? The answer is knowing how to create property listings. The ability to effectively list an apartment is one of the main pillars of apartment marketing.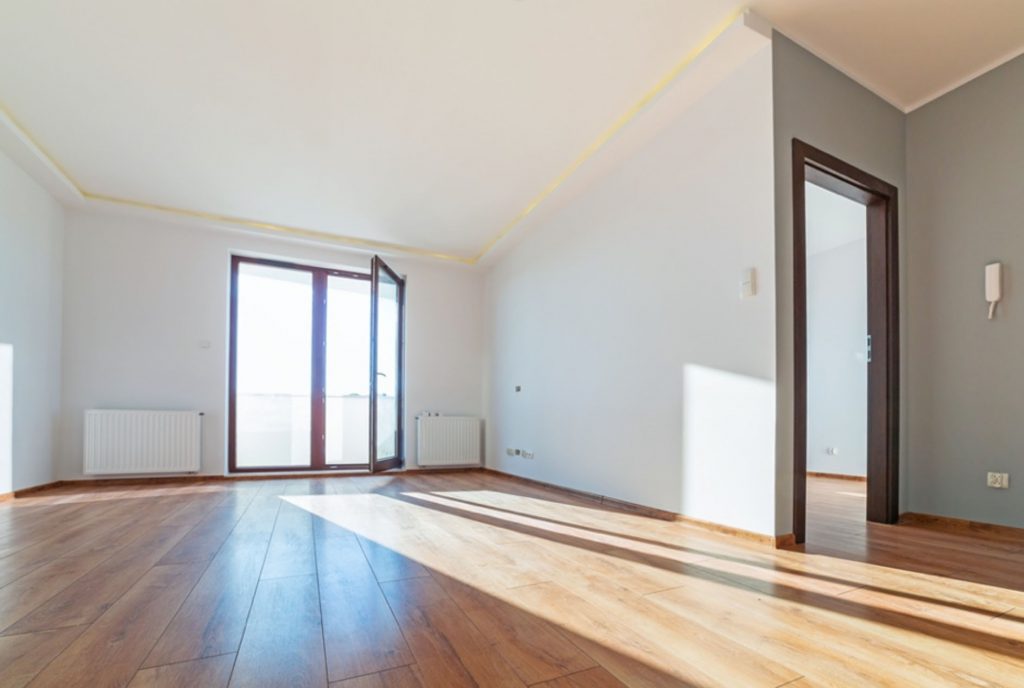 The days of traditional apartment listing methods are gone. They aren't obsolete, but they're no longer the best way to get units filled. Newspaper classifieds and coffee shop fliers aren't as effective as they used to be.
Every person looking for a new apartment is going straight to Google. Why not? Renters can get all of the information they need online. Pictures, property details, pricing, amenities, area information, and more can all be found in the average rental listing.
So how do you make an apartment listing stand out?
The first thing you need to do is decide which listing site you want to utilize.
Best Websites for Listing Rental Properties
The best website for listing your available apartments is your own.
If you're going to invest your time into online content, it needs to be adding your listings to your website. You can't expect to be taken seriously if you don't even have a functioning property page.
Next, a search should start on Google. Let me just say, Google is smart. They use location, search intent, and more to display the most relevant information. A person in Kansas City will see a different result than someone in Seattle.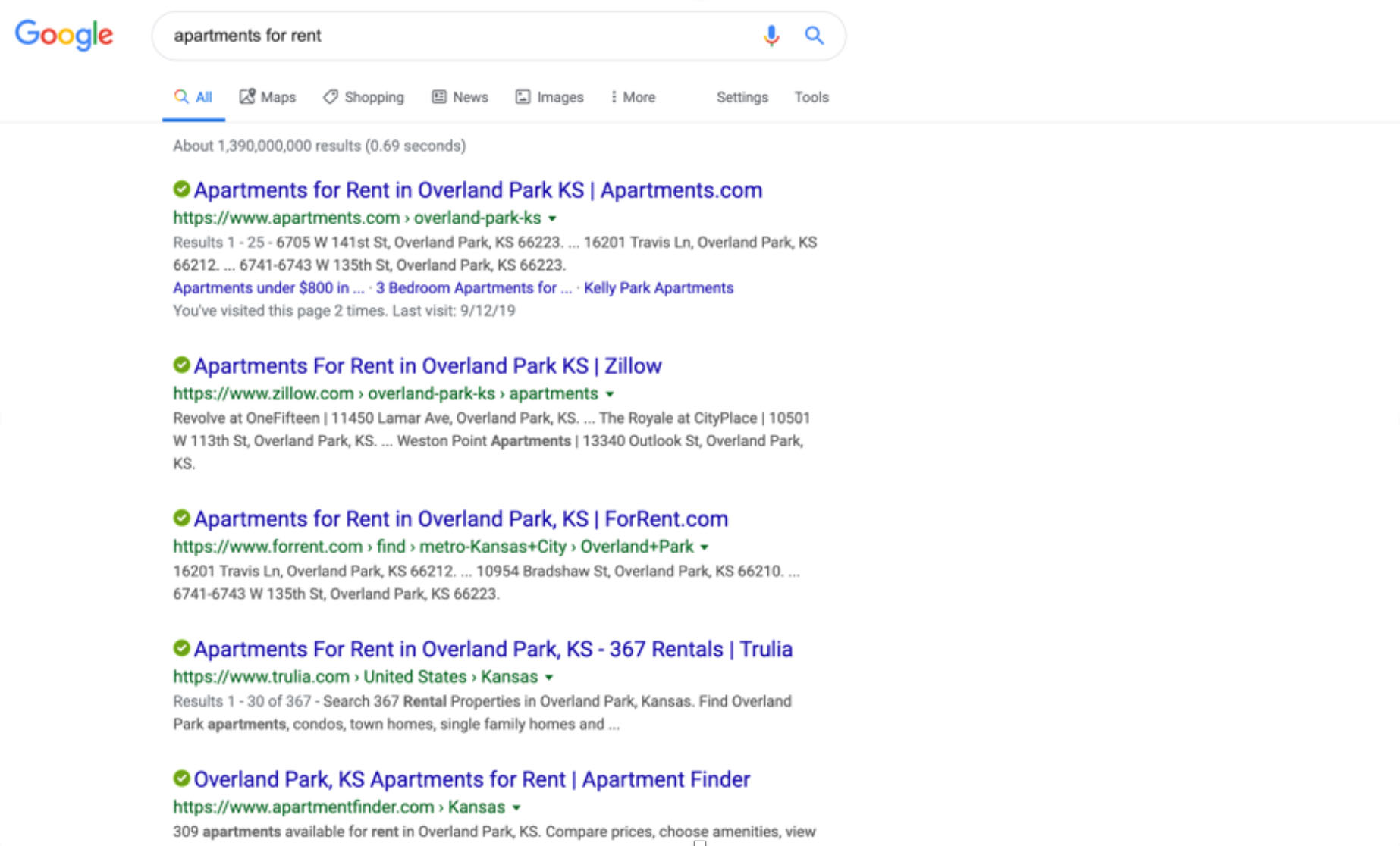 Using common-sense, you need to figure out what your residents are searching for. Don't overthink this, what would you search if you were looking for a new apartment?
"Apartments for rent"
"Apartments near me"
"(City name) apartments"
"Apartments in (area name)"
Those are just a few of the common searches you can try yourself. When I search these terms, the number one search result remains consistent. The top spot goes to Apartments.com. Since there's a handful of listing sites available, you're likely to notice other top results like Zillow, Trulia, Hotpads, ForRent, ApartmentFinder, Rent, Zumper, or ApartmentGuide.

I was fortunate to interview Aly Bilyeu, the Marketing and Reputation Coordinator for Oddo Development Company in Lenexa, Kansas. Oddo, being one of the premier property managers/developers in the Kansas City area, has plenty of expertise when it comes to the online apartment listing experience.
Bilyeu had this to say about online listings, "Digital channels and expectations of digital experience are instrumental to a prospect's purchasing process. Prospects who search for their new home online often delay talking to leasing agents for as long as possible and do research for themselves before narrowing their search."
I have found this to be true in both my professional and personal life. Most of the time, potential renters have access to all of the information they could need, before speaking with a leasing agent. With that said, here is what Bilyeu had to say about the listing services that her company uses.
"We currently utilize a wide variety of listing services to reach the most qualified traffic for our portfolio. These platforms include Rent Path, Apartments.com, ApartmentList, and their syndicated site partners. We also utilize Facebook ads to promote individualized floorplans or community specials. Our consistently number one lead source is ApartmentGuide and our community websites as the secondary."
This shows the importance of apartment listings as a complement to a community website.
As Bilyeu mentioned, these sites have a handful of syndicated site partners. You can work with them to have your postings listed on multiple sites at once. This saves a lot of time and effort.
On top of these options, don't be afraid to use other local online sources like Craigslist. Yes, people still use Craigslist. They are, after all, the classifieds of the internet.
For the most part, searchers go to Craigslist to find a good deal or get in contact with "for rent by owner" listings.
There's no reason you can't add your listings to ALL of the sites (including Craigslist). With that being said, what can you do to make your property stand out in the sea of available apartments?
How to List an Apartment
Before you start posting your listings all over the internet, you need to understand the important elements of a listing. Pictures, videos, and compelling copy are the components of an attractive listing.
You want to define an organizational style for consistency and professionalism. Consider creating a style guide to follow for your content.
Here are a few things that a style guide might include:
Photograph style (filters and dimensions)
Whether or not to use contractions
Industry terms
Optional grammar techniques
Property references
Taking Apartment Pictures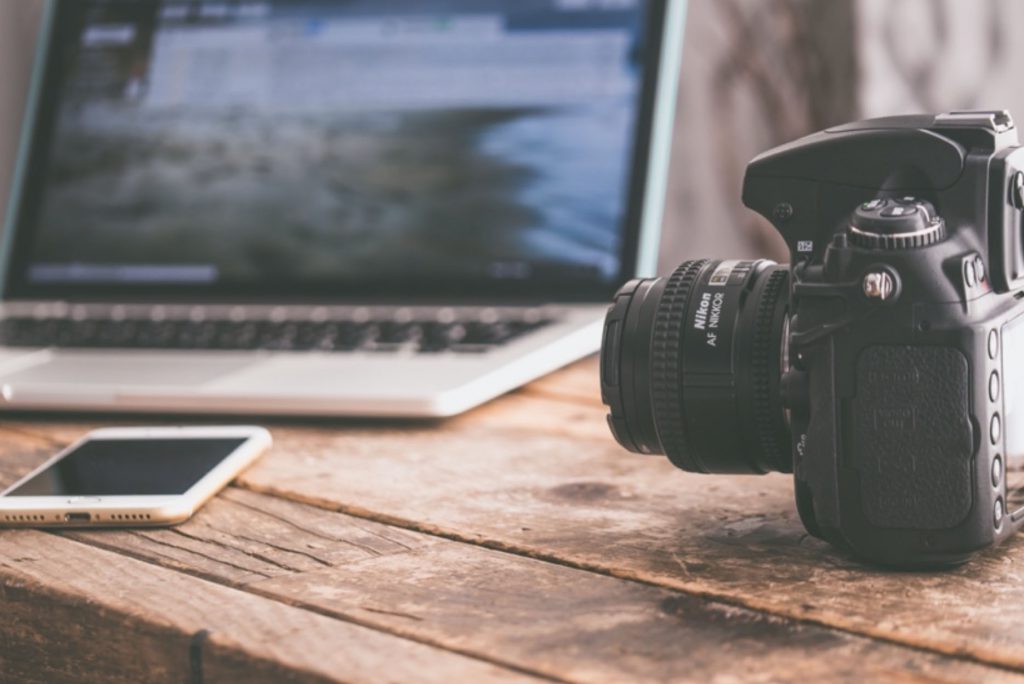 Before you start listing any available units, you need to have pictures. Up-to-date pictures are going to be the first thing that a resident looks at. Personally, if I come upon a house or apartment listing that doesn't have pictures, I skip to the next one. People want to see the space they are considering. Which is fair, because nobody wants to take the time to view a property if they already know they won't want it.
Hiring a professional real estate photographer is a good idea if it fits in your budget. They know the best techniques for capturing pictures of apartments that sell (plus it saves a lot of time). If you don't plan on spending the money on a photographer, here are some tips for taking your photos yourself: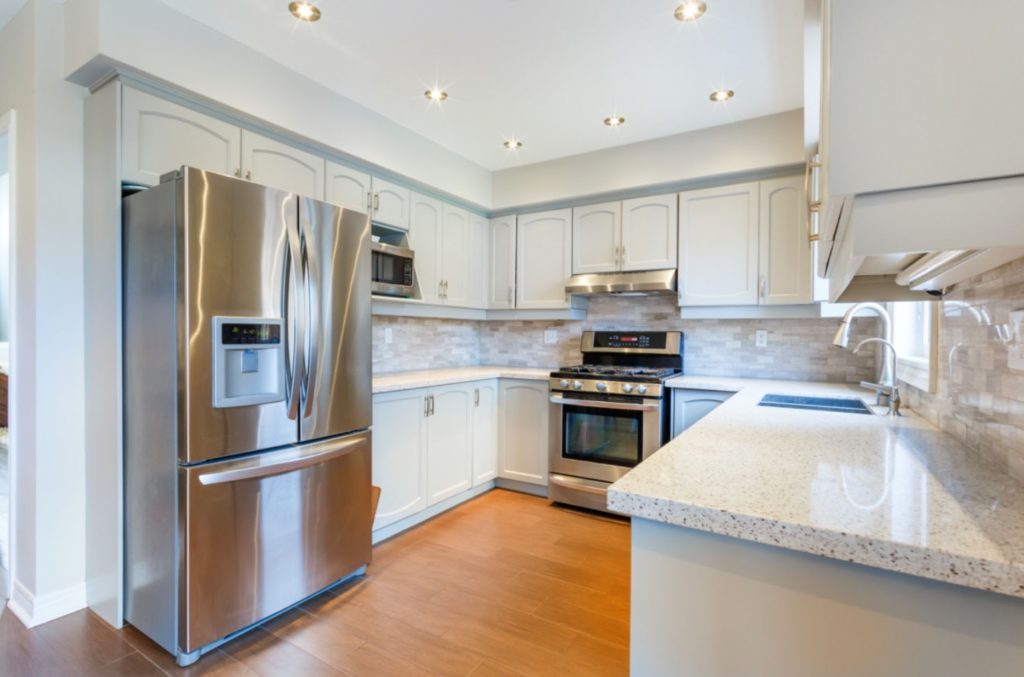 1) Invest in a wide-angle lens. A wide camera lens will help you portray the depth of a room, whereas a standard lens might make a room seem more cramped.
2) Take pictures from the corner. You want to be in places that make the apartment look the biggest. High corners are often the best places to take photos.
3) Open all of the windows; turn on all of the lights. You want plenty of light coming in for these photos. Light makes space feel brighter and more inviting.
4) Stage the rooms. Pictures of an empty room are better than no pictures, but people want to see what it looks like furnished. Give your future resident something to imagine. You want them to see their future home, not a dull, empty room.
5) Capture pictures of the property. Photos of the surrounding property aren't necessary, but they will give the resident another idea of what the community is like. Along with this, add the mapped location so they can get a rough idea of where they will be living. When I interviewed Aly, she stressed the importance of a thumbnail photo. She said, "We have found a direct correlation to CTR (click-through rate) by changing our listing thumbnail from a pool photo to an exterior townhome photo."
Pictures aren't the only way of showing off your empty units. If you have the bandwidth (or money), consider videos or 3D virtual tours. Both of these are becoming increasingly common.
A video is a good way to show the apartment in a more exciting way than photography. Check out this example.
On the other hand, 3D tours are highly talked about in real estate circles. 3D tours and layouts can be surprisingly cost-efficient if you know where to look. Matterport does an excellent job of making clients stand out above the competition. They even sell the equipment that you can use to make your 3D tours in-house!
How to Write a Property Description
The property description doesn't need to be extensive because you'll have a chance to add more information about the apartment to the other sections of the listing. You should use the property description to focus on your most attractive offerings. Perks and amenities should highlight the opening section of your listing.
Why? The description will serve as your "hook."
If someone finds your apartment on one of the listing sites, the odds are that they didn't find you by searching your name. To keep the customer scrolling, you need to grab their attention. The hook needs to be more than the dull, "2 bed, 1.5 bath apartment with storage closet."
Think about the most enticing feature your property has to offer. Is it the location? Have your units been recently renovated? Or maybe it's a unique amenity that other communities don't offer?
Here's an example of a well-written description:
"Conveniently located blocks away from downtown and I35, Greentree offers residents a unique living experience. With a mixture of shops, restaurants, and entertainment all within walking distance, you might never need to venture too far from home. If you do need to get somewhere, I35 is a stone's throw away, so no commute is too far. On top of the unbeatable location, each unit comes with updated kitchens, high-efficiency washer/dryer combos, and free high-speed Wi-Fi. Every one of our units comes with access to our state-of-the-art fitness area, resort-style pool, and a maintained dog park. We offer a variety of one, two, and three-bedroom apartments. Modern luxury meets comfort in Greentree's high-demand apartments."
Did you notice the hook?
"Conveniently located blocks away from downtown and I35, Greentree offers residents a unique living experience."
This sentence is targeting a specific group of people but effectively highlights the best feature, the location. A unique living experience? Tell me more!
After the hook, the body of your description needs to focus on specifics. Your hook will draw them in, but the body of your description will sell them on the idea. If your pictures and your description
Searchers generally have a list of requirements that they need to be fulfilled before they consider a rental. Size, price range, pet-friendliness, smart features, washer/dryers, and a fitness center are examples of "must-have" attributes. You don't need to list every detail, because the next portion of your listing is where that exhaustive list of attributes will come into play.
Features
Spare nothing in this section of your property listing. Include everything that comes to mind.
Online listing websites make the features portion of a listing simple. They have different subsections that help you group and organize the different conveniences your property has to offer. No matter what you do, your points out in bullets.
It's a lot easier for readers to skim.
And find what they are looking for.
When lists are broken up into bulleted lists.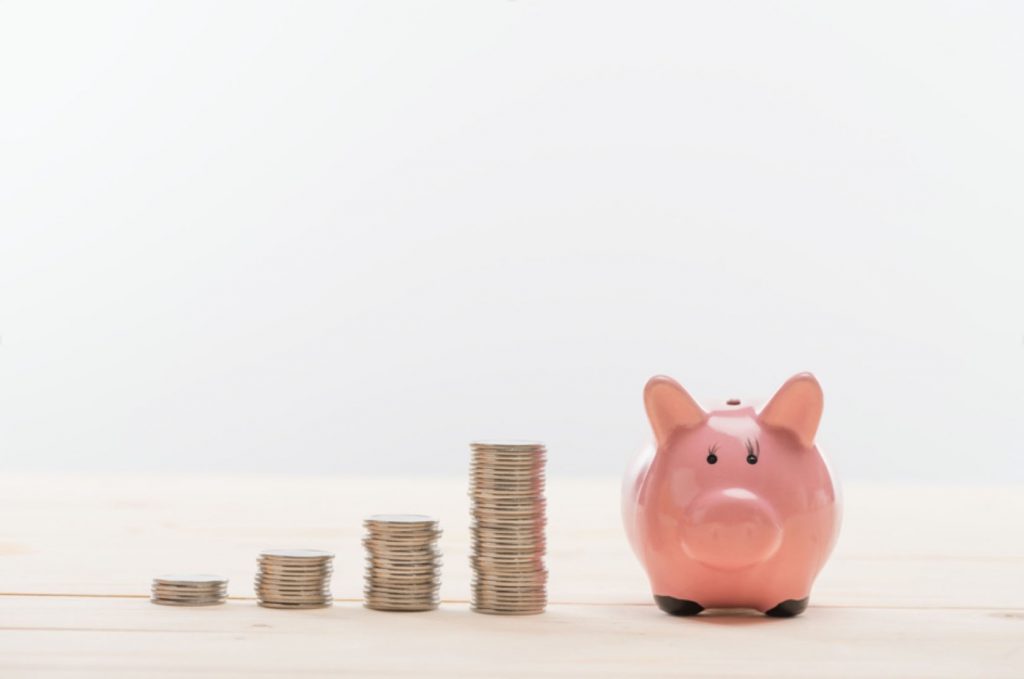 Expenses
It's necessary to include any expenses up-front. You want potential residents to know what they are getting into before starting the process. It never helps to withhold information and lose a customer down the road.
Transparent pricing and fees can act as a filter for unqualified applicants. Include the monthly rent, estimated utilities, and any other expenses you can imagine. In the end, the budget is going to be the biggest factor for residents. If they can't afford it, they hopefully won't try to live there.
Updating Apartment Listings
After posting listings, updating listings becomes part of the process. You want to keep availability, pricing, and other details up to date. If information isn't kept up to date, customers may withdraw interest.
One way to manage listings is a software like Lodgify. Created for both vacation rentals and property managers, Lodgify simplifies rental marketing.
Bilyeu emphasized the importance of keeping the information up to date, "Consumers want to know that the information they're reading online is both correct and complete. We utilize software that communicates with our CRM and automatically updates and pushes out changes in availability, pricing, photos, and amenities to our ILS sources. Having clear pricing, community details, recent photos, and availability helps the prospect eliminate choices that might not work for them."
Listing an apartment doesn't have to be hard. It might take some time, but it shouldn't be difficult. Evaluate your budget, consider what you want to outsource and insource, and move forward with your plan.
If you're still struggling, never be afraid to ask for help. Online listing sites have sales managers that will help you with every step of the process. It's their job to make it as easy for you as possible, so ask for help!
Anything found written in this article was written solely for informational purposes. We advise that you receive professional advice if you plan to move forward with any of the information found. You agree that neither Lula or the author are liable for any damages that arise from the use of the information found within this article