Our turnkey make-ready solution
Step 1 General Maintenance
Step 2 Tub Resurface
Step 3 Wall Repair
Step 4 Paint
Step 5 Flooring
Step 6 Preventative Maintenance
Step 7 Move-In Cleaning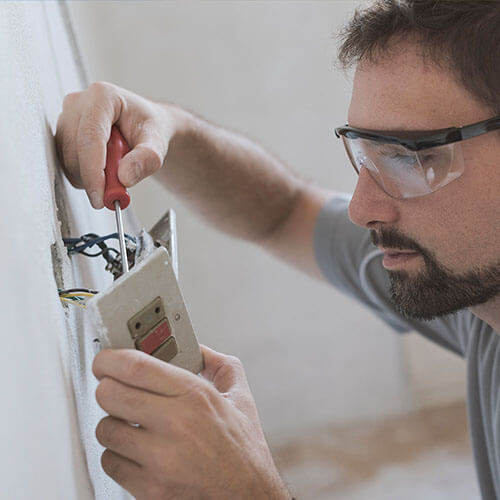 Step 1
General Maintenance
This is the stage of the process where we do all of the miscellaneous repairs needed after the initial inspection. Examples could be repairing a leak, repairing a garbage disposal, replacing a light fixture, replacing blinds, replacing doors, or other tasks. These tasks are considered on a unit-by-unit basis.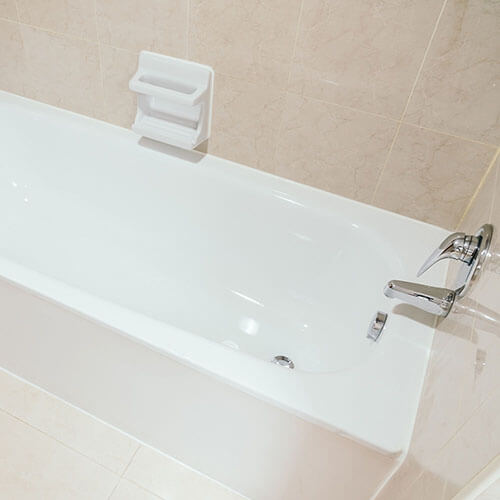 Step 2
Tub Resurface
Every rental unit should have a bathtub. Resurfacing the bathtub is an efficient way of adding that new-look sheen to a used tub. As long as it doesn't need replacing, we resurface. Adding life to your bathrooms.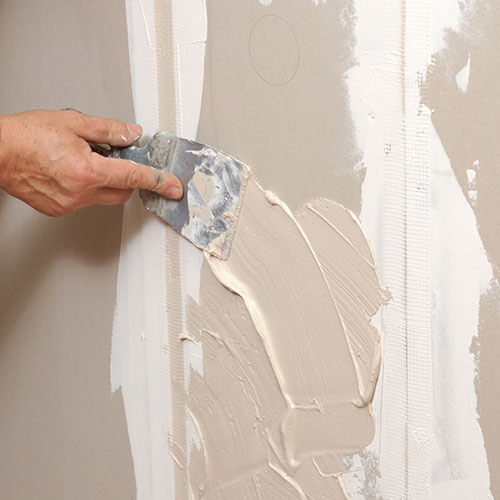 Step 3
Wall Repair
Walls take a beating throughout a lease. Residents might hang pictures or decor, resulting in small holes in the wall. Removing anchors, patching holes, fixing cracks, and retexturing walls is a crucial part of every turn process. Our turn teams can handle any wall repair.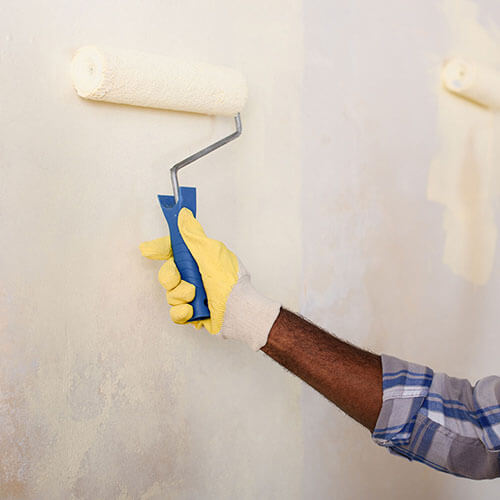 Step 4
Painting
Whether you're wanting spot painting or a full new coat, we do it all to fit your needs and budget. Our painters have the apartment painting experience necessary to know how to get the job done right.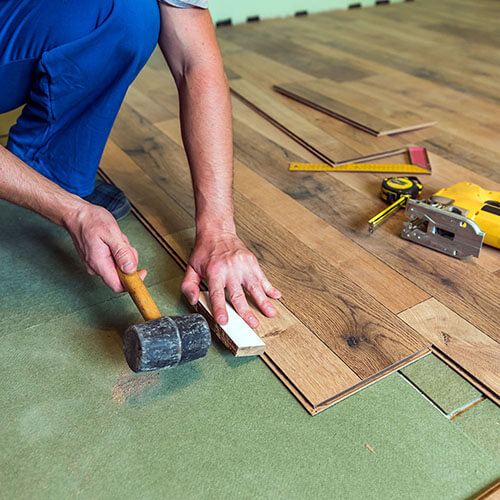 Step 5
Flooring
After the walls are done, we move onto the floors. Carpet, linoleum, vinyl, hardwood, and tile are floor types that are commonly found in apartments.
During our inspection, we determine the condition of the flooring and let you decide what you want to do. Whatever condition it's in, we will make sure it looks as good as new before the new resident moves in.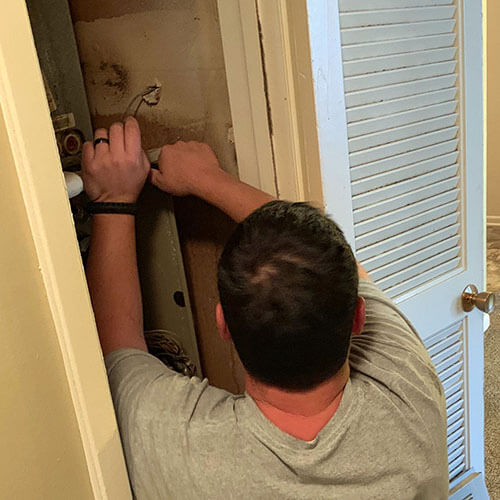 Step 6
Preventative Maintenance
This stage of the process is reserved for eliminating future problems and unnecessary expense. Our HVAC and Appliance professionals perform preventative maintenance on your HVAC systems and appliances.
Preventative measures include HVAC checks, air filter replacements, fridge filter replacements, appliance checks, smoke alarm battery replacements, and more.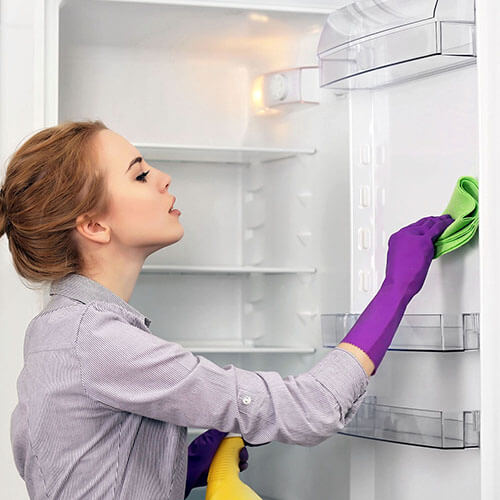 Step 7
Move-In Cleaning
The last step of our turn process is a move-in deep cleaning. Our cleaners go in and clean up any messes left over from the painting or repairs like we were never there. On top of that, they clean the bathrooms, floors, counters, cabinets, windows, and all the appliances. They clean the entire unit from top to bottom, so you can be confident when the new resident arrives.
Avg. # of Days our Clients Turn a Unit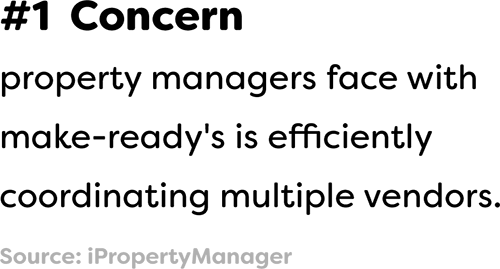 What's the need?
What do property managers need the most out of a turn? To minimize turnover time, maximize efficiency, and decrease costs.
Lula has created an answer to all of these things, by creating a service solely dedicated to make-readies.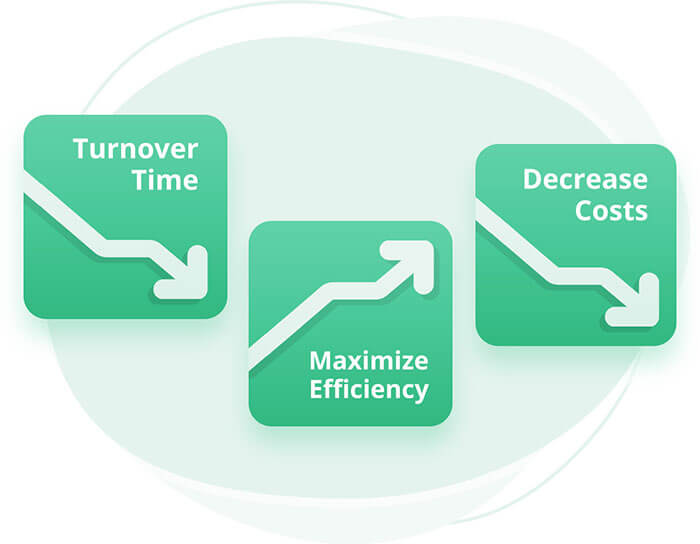 Request Free Make-Ready Inspections with a Few Clicks
Request Free Inspection
Approve Low Cost Estimate
Lula Completes Turn (2-3 Days)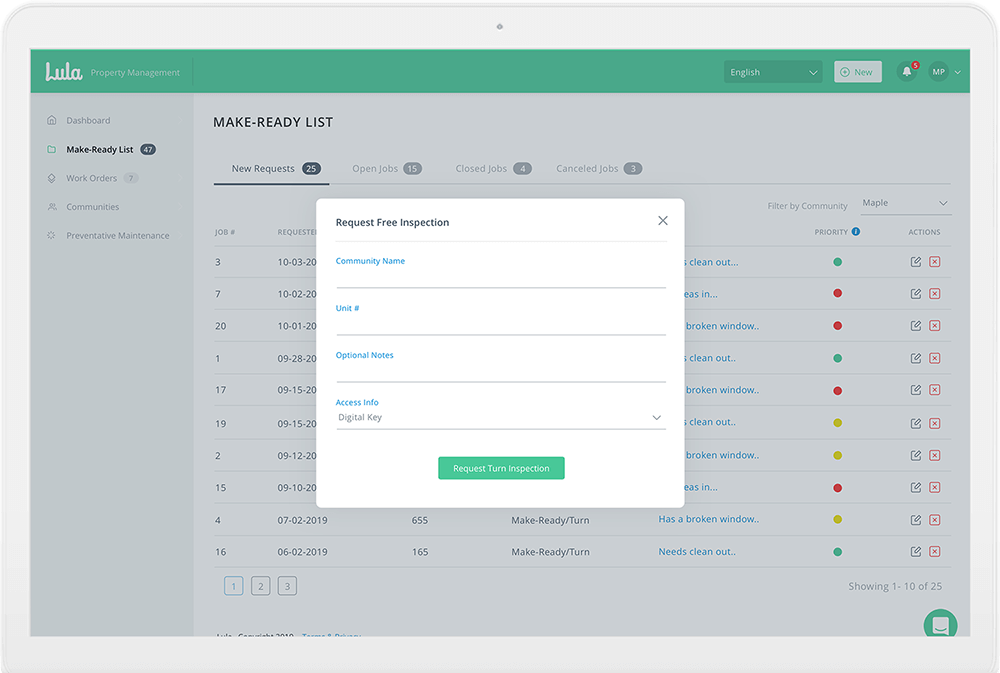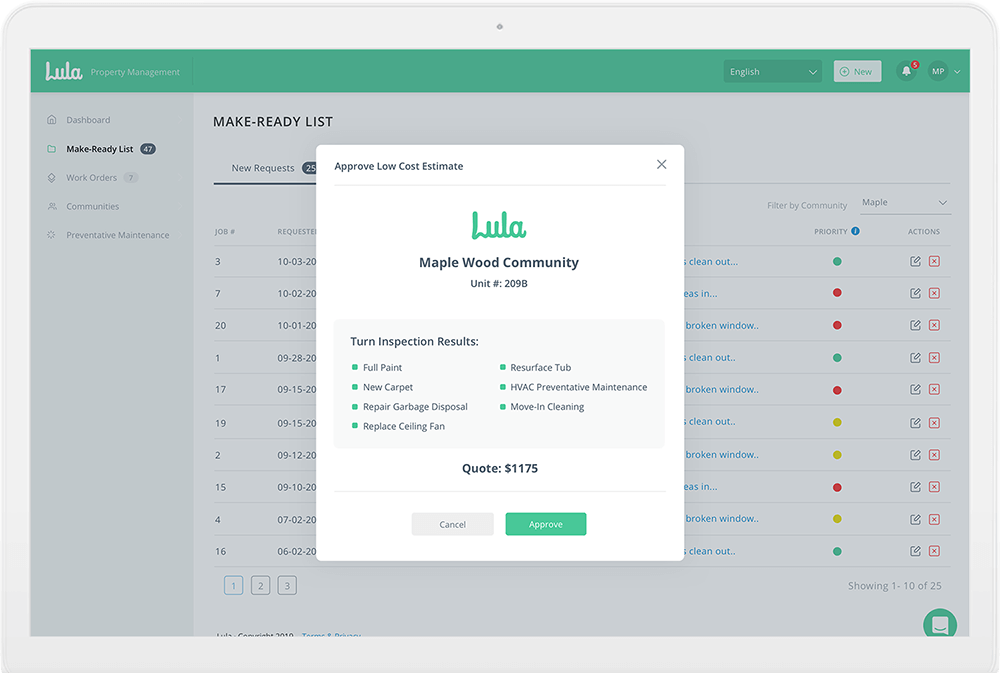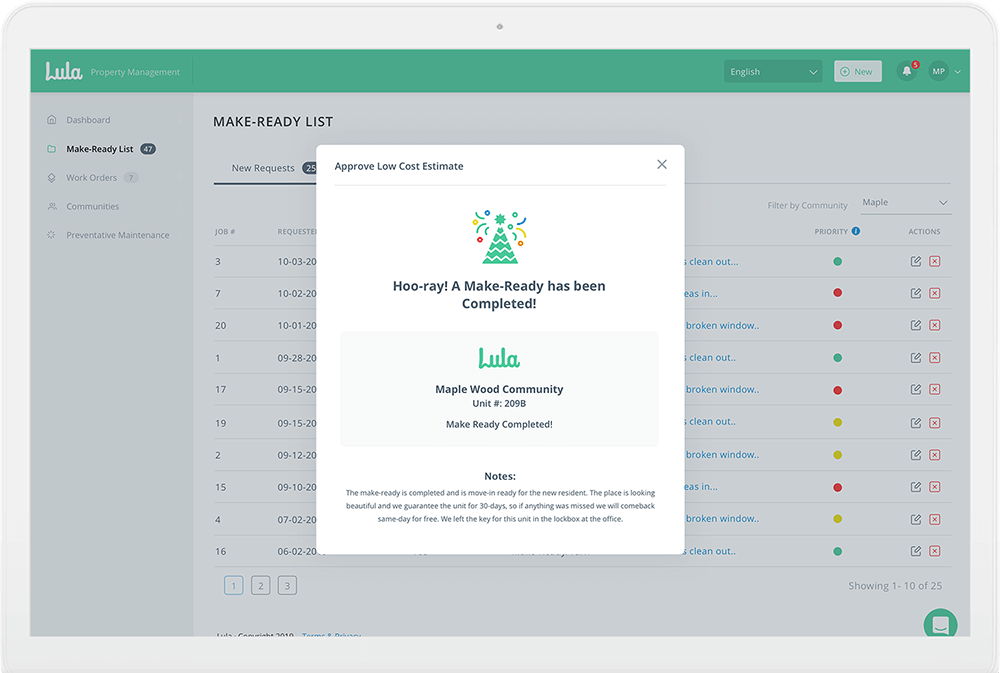 Testimonials
I have been using Lula to turn units at some of our communities over the last few months. They do a fantastic job and are always punctual and offer the most competitive rates in town. Having the ability to give them a unit after a move-out and give it back when it is move-in ready is amazing!
We also use them to handle the overflow of maintenance requests as well as other daily duties of community upkeep. Their follow up on any "go-backs" has been prompt and handled with 100% satisfaction from both the site team as well as the resident.
The communication itself is amazing between Lula and I! I get updates on the status of our make readies without having to ask, another issue we have had in the past with other vendors. They are always honest when it comes to what needs to be done in a unit even if it was not caught during the initial walkthrough. If they tell me something needs to be replaced rather than repaired I trust that they are being sincere about it and not just trying to up the final bid for the work.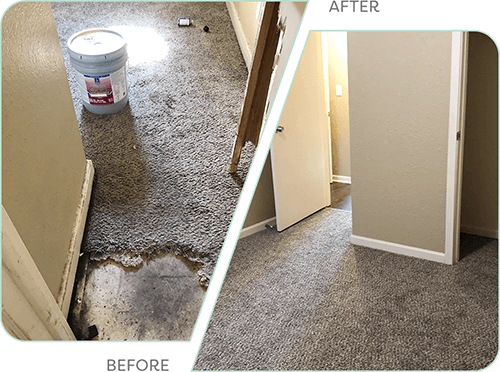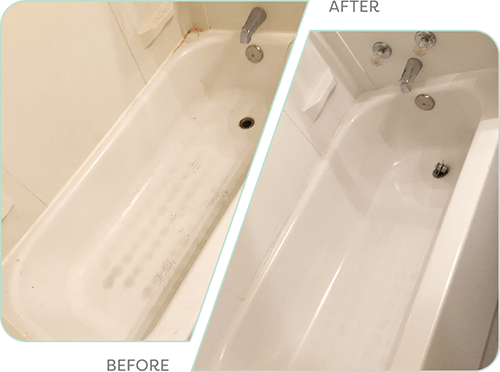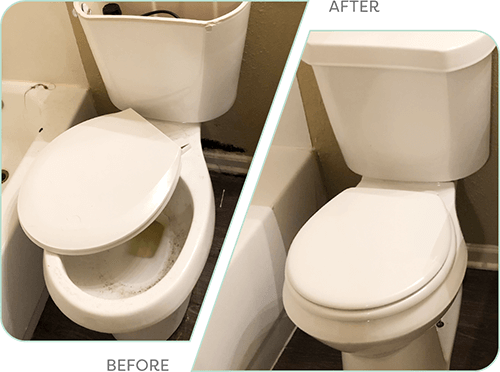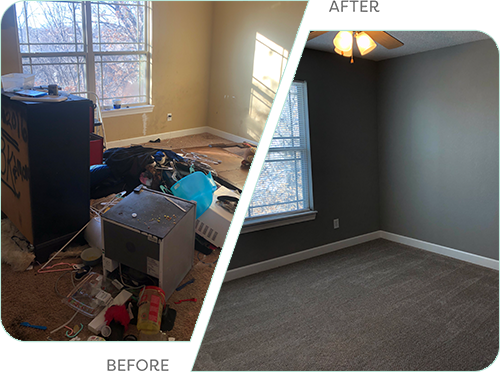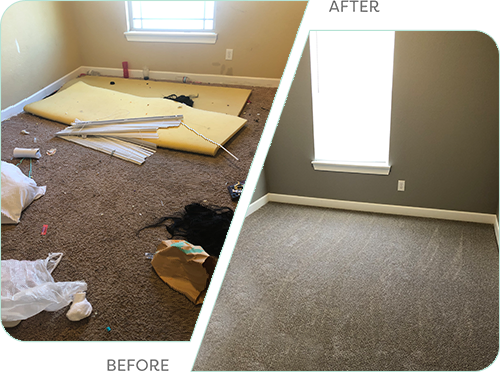 Save money. Save time. Save effort.
Lula's make-ready team can handle all of your turnovers.
Why Use Lula for a Make-Ready?
One Quote for Entire Make-Ready
Rather than scheduling 3-5 different vendors for one unit, Lula gives you a quote for the ENTIRE JOB. From start to finish you only work with Lula, and Lula does the rest.
Quick Turnaround
With teams dedicated solely to make ready service, you can get your turn finished QUICKER. The standard turn is complete within 72 hours.
Complete Transparency
With Lula's technology, you gain complete transparency into the entire life of the make-ready on your phone or computer. This gives insight into everything that was done before the tenant moved in.
Preventative Maintenance
Along with routine turnover maintenance, Lula adds kitchen appliance and HVAC preventative maintenance to save you money on future repairs.
Lula's Guarantee
Every make-ready is guaranteed. If any issues comes up related to the initial scope and inspection of the turn, we will send someone out the same-day for free.
Lula Guarantee
We stand by the quality of our work. If any of the work performed within the identified scope does not meet our agreed-upon standards, simply let us know and we'll come back out and fix it. All professional service work related to HVAC preventative maintenance, replacement work, or plumbing services is under warranty for thirty days following completion. If you ever have an issue, just reach out to Lula Customer Service for further assistance.