When it comes to mounting a TV, many people don't know where to start. Either they think that setting up a TV wall mount will be too difficult, or they don't even know which one to buy. There is a wide range of options on the market, and most people don't want to go through the hassle. We realize how daunting finding the right TV wall mount can be, so we decided to do the research for you.
Although this guide was written with 2018 in mind, most of these are still some of the best tv wall mounts in 2019.
With all of the different TV brands these days, it is hard to know which TV mount would be the best. Your TV was an investment, and you want to protect that investment. On top of securing your TV, a TV wall mount can free up space, and improve the overall design of your room (especially in smaller living rooms).
There are three basic types of wall mounts: the fixed wall mount, tilting wall mount, and full motion wall mount. Each mount serves a specific purpose and can improve the overall viewing experience.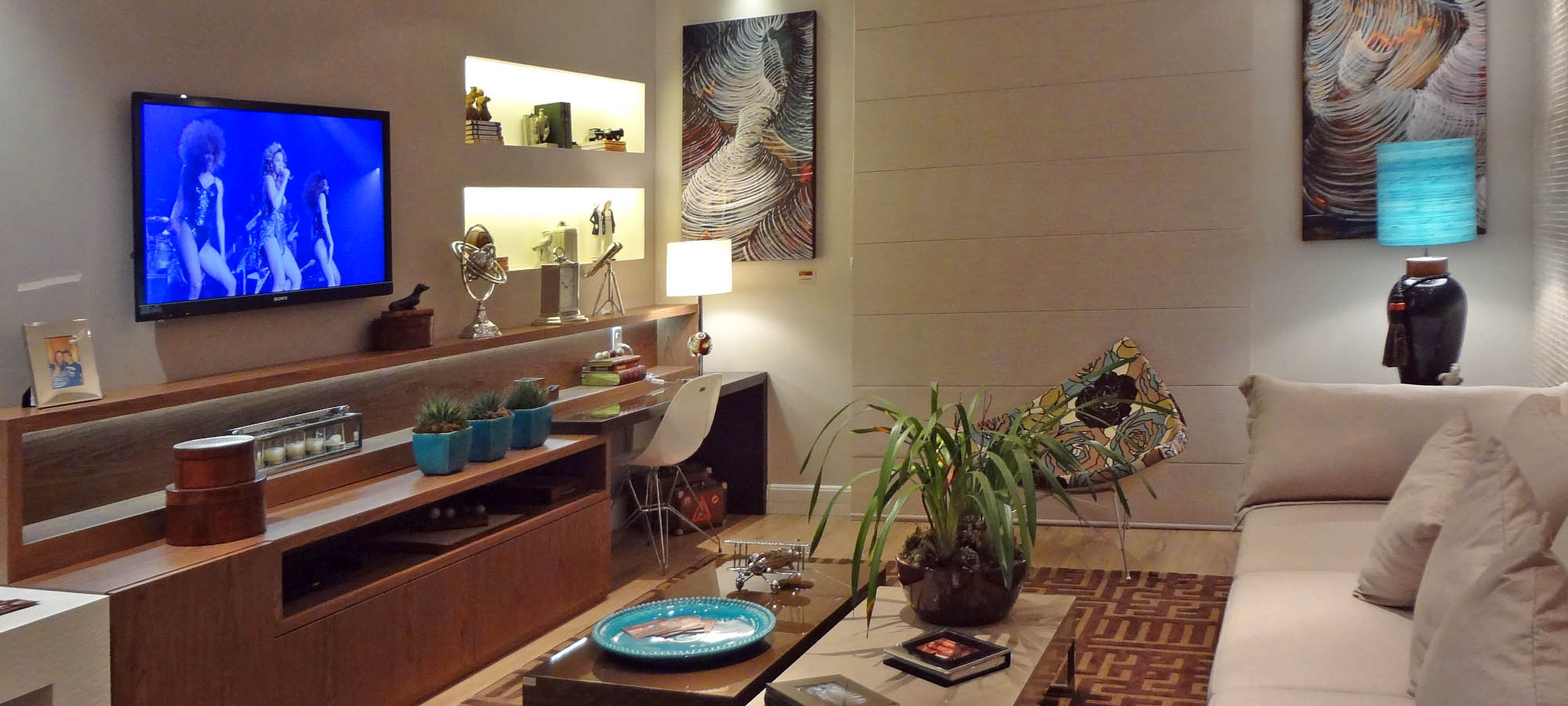 To come up with this list, we created a formula that compared all of the top selling mounts on Amazon and ranked them in terms of price and quality. We also made sure that all of these TV mounts are VESA compliant and easy to install yourself. VESA is basically a set of standards for TVs and monitors. It regulates the size and placement of screw holes that are necessary for mounting a TV.
There are many different TV wall mounts on the market. All of which are claiming to be the best. This article is intended to narrow down your search and make it easier for you. We are going to outline the top 3 mounts in each of the 3 categories.
Best Fixed Wall Mount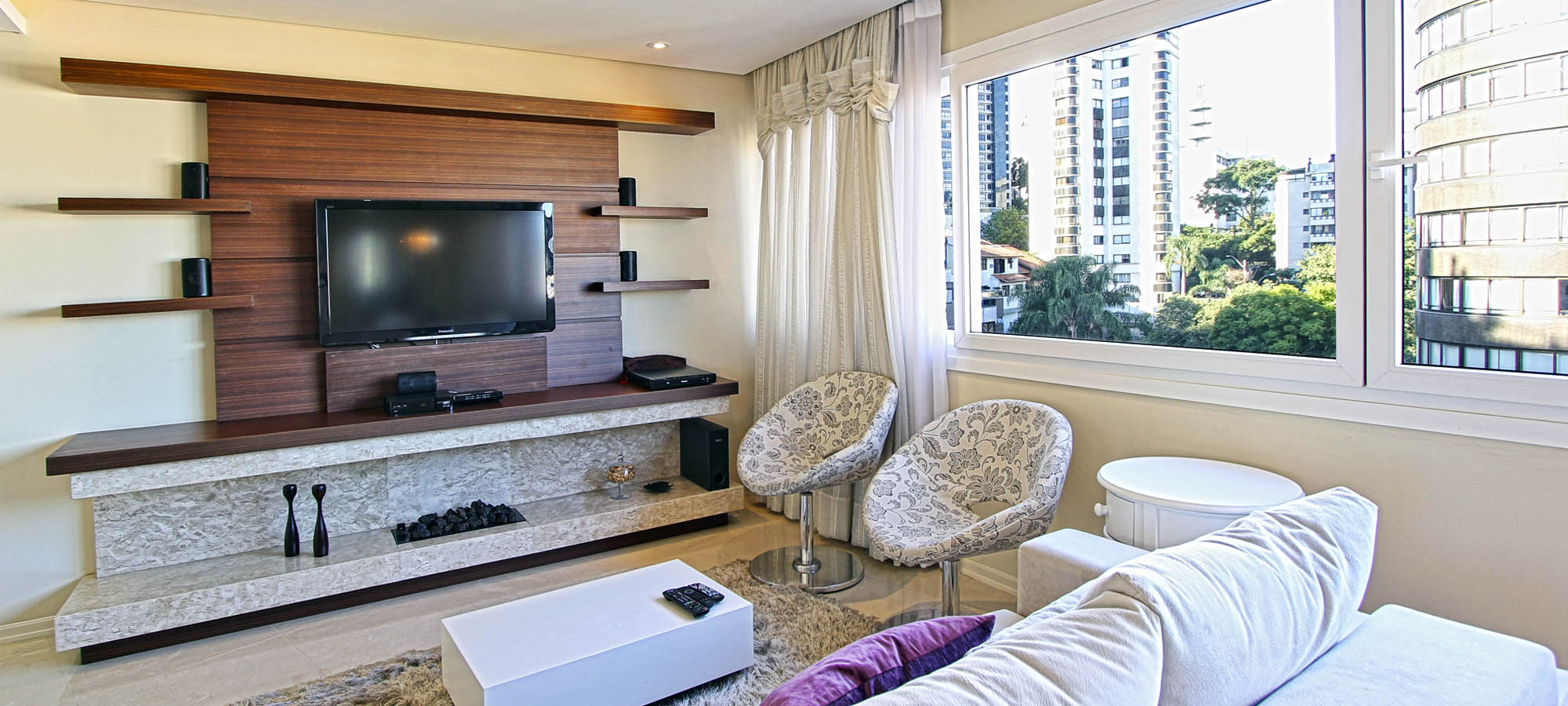 Fixed wall mounts (also called low profile mounts) are typically used in rooms where the TV can be positioned at a fixed height within the best viewing range. The fixed mount attaches nearly flush to the wall. It cannot be adjusted, but provides a clean look. This is the cheapest type of wall mount. If you tend to stay in one place and rarely rearrange, this is the suggested type of wall mount. Here are the 3 best fixed wall mounts:
---
---
---
---
Best Tilting Wall Mount
Tilting wall mounts are reliable and secure. They allow vertical tilting so it can be mounted higher and still point down to provide excellent visibility. The amount of tilt varies by model, but they can typically tilt between 5º and 15º at the touch of a finger. Another benefit of the tilting mount is the ability to reduce light glare. Tilting wall mounts are generally recommended for TVs that are going to be mounted higher up on a wall. Here are the 3 best tilting TV wall mounts: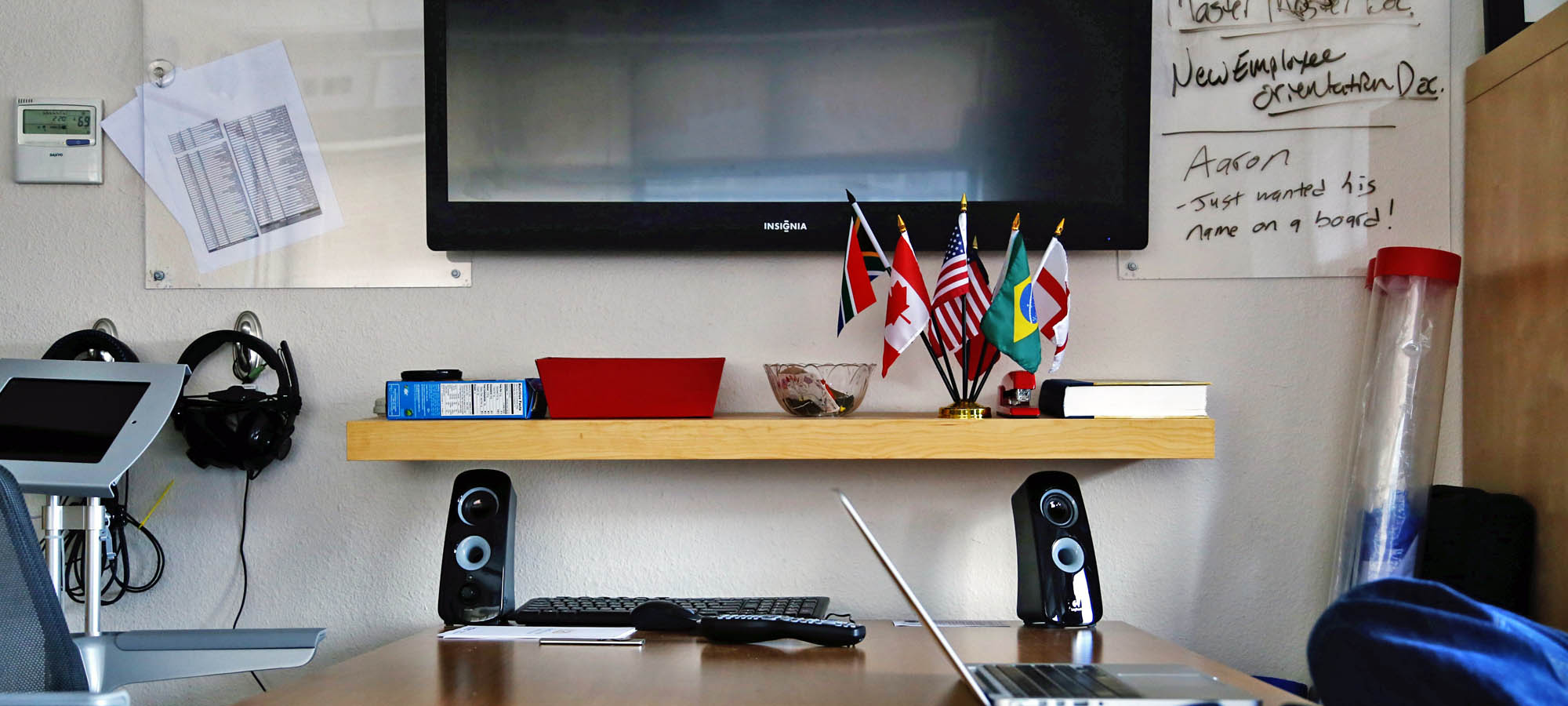 ---
---
---
Best Full Motion Mount
Full motion TV wall mounts (also called articulating mounts) are the most versatile mounts on the market. They are typically attached to a swingarm and can move in every direction. They are capable of tilting up and down, swinging side to side, or even extending away from your wall. They tilt up to 15º, swivel up to 150º (on smaller TVs), and some even extend over 20″. With a full-motion mount, you are getting the most out of your TV. You are able to make sure you have the best viewing angle, no matter where you are in your room. It opens up space and a variety of opportunities for the interior design. These are also the best option if you are planning to mount a TV in a corner. Although it is the most expensive of the mount categories, we believe the full motion mount is the most practical. With that being said, here are our 3 best full motion mounts: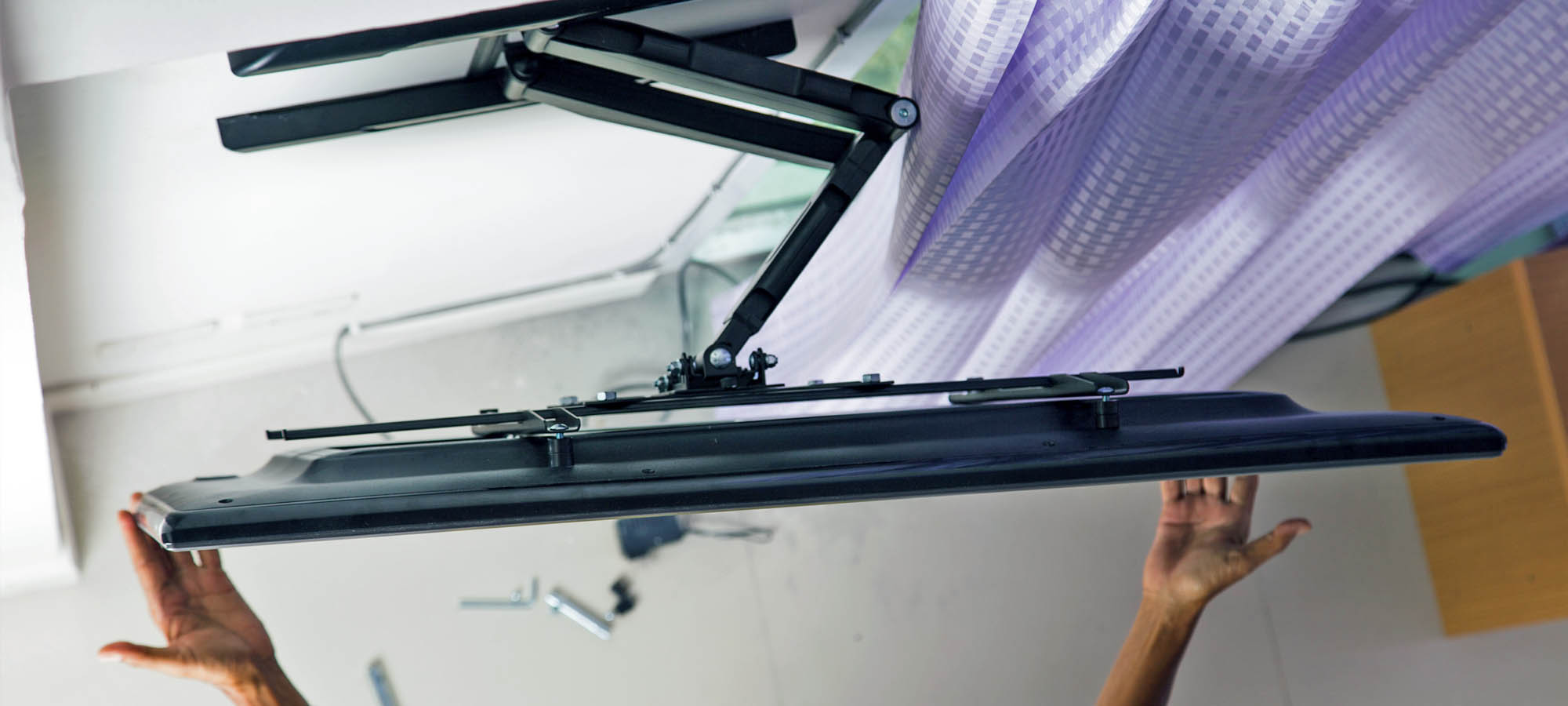 ---
---
---
---
Best wall mount for a curved TV
Mounting a curved TV has become a problem for many people. Anyone who owns a curved TV knows just how expensive they are. Placing that TV high up on a wall is usually not a friendly thought. That's why we researched what the best mount for a curved TV is.
With curved TVs, there is something called a "sweet spot". In order to be in the sweet spot, you have to be sitting almost directly in the center of the TV. That's where you will get the best view and picture. That doesn't give a person many options in terms of seating in a room.
---
Sanus VLC1-B1 Swivel Mount
The best curved TV mount that we found was the Sanus VLC1-B1 Swivel Mount. In order to get the most out of your curved TV, it should stay at a fixed height, but be able to swivel horizontally up to 10º. This will give you the widest range of "sweet spot" seating. It has been tested on TVs that are 40-88″, and up to 150 lbs. This mount is priced at $179.99. That may seem like a steep price, but it is well worth it if you plan to get the most out your investment.
Buyers beware: not all curved TVs can be mounted. They are just built differently than the normal flat screen TV. That being said, Sanus has a full list of compatible TVs on their website.
---
Tips
We recommend that you measure the screw holes on the back of your TV and determine which VESA hole mount pattern your TV is compatible with. That way you can be sure that the mount you order will fit your TV.
Another recommendation we have is to be aware where the cords and ports are on the back of your TV. Some of the mounts have larger plates that may block ports on certain TV models.
Lastly, we wanted to let you in on the biggest complaint about the mounts on Amazon. If you scroll through the reviews (which we did), you will find that most of the complaints are similar. People tend to receive the wrong size screws for their TV. Due to the volume of different TV models/brands/sizes, you might not get the perfect sized screw. So be aware of that as you are shopping. Check the item description to double check that your TV brand is compatible. While most of the major brands are compatible, it is worth it to be sure.
There you have it, the definitive guide to buying a TV wall mount. We hope that we made the decision process an easy one.
Anything found written in this article was written solely for informational purposes. We advise that you receive professional advice if you plan to move forward with any of the information found. You agree that neither Lula or the author are liable for any damages that arise from the use of the information found within this article