Apartment Clean Out
Clean out services for homes, Airbnb's, apartments, townhomes, and assisted living communities. Experienced cleaners ready to clear and haul away anything left in an old unit.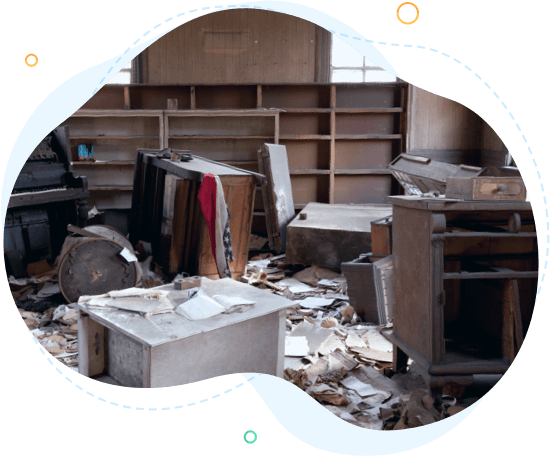 Quality, Vetted, and Insured Pros
Looking for one of the best ways to quickly and efficiently get that unit cleaned out? When residents leave, sometimes they leave a whole bunch of their junk behind. Furniture, trash, clothes, and more are commonly left behind. Whether it's an eviction, or the old resident just left their things willingly, you need it out of your unit.
For Property Managers
This apartment clean out service is perfect for property managers, real estate investors, and anyone who has to deal with abandoned units. Let us know how we can help you!
For Homeowners
Clean outs are a service that's generally included in our make ready service, but we offer it individually as well. If you need an entire make ready done, go here for more information. If you just want a cleanout, let us know. Our prices include clearing the unit and hauling it away to the proper disposal site.