Painting
Painting services for homes, Airbnb's, apartments, townhomes, and assisted living communities. Experienced Painters are available to respond to every painting need for single and multi-family properties.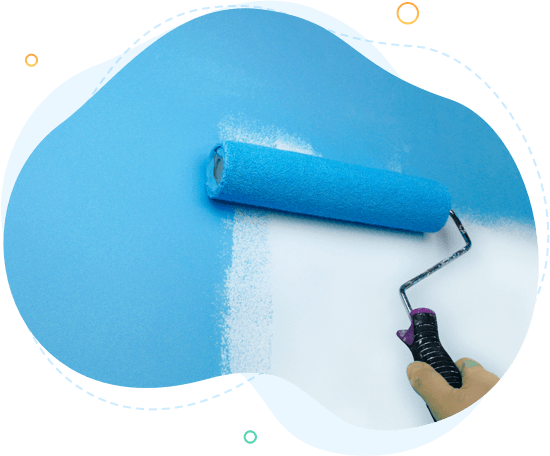 Quality, Vetted, and Insured Pros
Get access to the top painters in your area from your phone or computer. Schedule a local pro for a same-day or calendared painting quote. Lula painters are trained to quickly assess and quote every painting job to meet the needs of the customer.
Every Lula painter is fully-vetted, trained, and insured so you can have peace of mind the job is getting done right. Lula's project coordination team will make sure you are happy with the job before it's officially closed.
For Property Managers
Our Lula approved painters have plenty of experience in the property management industry. We recognize that property managers can't have their turns being held up by painting. We also understand that we can't blow up the make ready budget with high painting quotes. We work with you and your budget to get the job done quickly, affordably and with the quality your property deserves. We've mastered the balance of a quality paint within the property budget. Just ask the numerous clients we are working for now!
For Homeowners
Reliable painting services, from reliable people. Our painters work extremely hard to always leave your home looking flawless. We focus on the details to ensure that you are getting the most out of your investment. You might be painting a child's room, or getting it ready to sell. No matter what, you'll be getting the same high-quality service.