Resurfacing
Bathtub and counter resurfacing for homes, airbnb's, apartments, townhomes, and assisted living communities. We provide a clear coat on all resurfacing jobs and guarantee our resurfacing services for 2 years!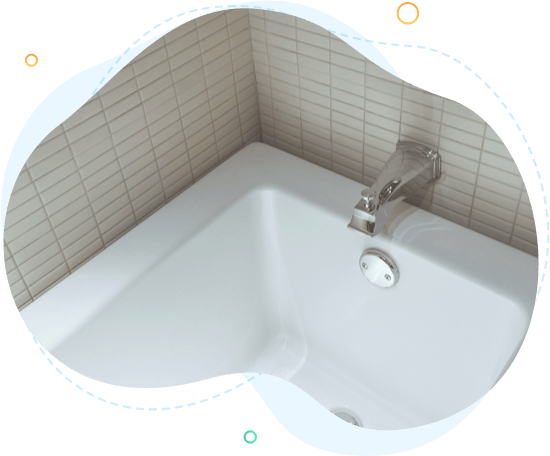 Quality, Vetted, and Insured Pros
Get access to the the best Lula resurfacers in your area from your phone or computer. Schedule same-day or a calendared bathtub or counter resurfacing. All our Lula Pros are trained to put a clear coat over every resurface and we guarantee our resurfaces for 2 years! With Lula, you can trust that the job is being done right (the first time).
For Property Managers
Tub and counter resurfacing is part of our make ready service if it's needed. However, we also offer it as a standalone service for those looking to add some life back to a bathtub, bathroom, or kitchen counter.
For Homeowners
The key to an ageless bathtub is care. If your bathtub is looking worn or colored, give it some new life with a tub resurfacing. We also resurface kitchen and bathroom counters!