During my recent (long and arduous) search for new housing, I stumbled across an affordable apartment in a decent neighborhood, and felt hopeful that I had finally found the perfect spot. But when I visited the rental property, I quickly saw that security in rental properties was not a chief concern for the property management company that oversaw the apartment complex: the entrance to the building (which was supposed to be locked) was sitting wide open; the mailboxes in the common area were tiny, and a number of large packages were sitting out in the open; the doors leading into both the complex and into the apartments themselves were flimsy and not secured with substantial locks; and the outdoor common area behind the building was only blocked off from the street by a waist-high fence. Before I'd even taken a step into the vacant apartment, I had decided against renting it.
The moral of the story: residential security and safety can be the determining factor for tenants when considering a rental property, and the perceived value of an otherwise desirable apartment or home can be significantly reduced if the landlord or property management company doesn't make an effort to secure it against potential disturbances, invasions of privacy, or break-ins. A secure rental property comes at a premium, and we'll walk you through the various ways your property management company can ensure your tenants are safe (and more likely to renew their leases).
Landlord-Tenant Laws: Federal vs. State
As with nearly every other aspect of the property management business, a landlord's approach to security in rental properties is governed by both federal and state landlord-tenant laws. The federal government's influence over property management is mostly limited to what is outlined in the Fair Credit Reporting Act and the Fair Housing Act. For answers to all your security- and safety-related questions left unanswered by federal law, you'll need to look into your individual state's landlord-tenant act. Doing so should be your first step before laying out protocols for your lease agreements and making significant additions or updates to your properties.
Minimum Security Standards
Installing motion-detecting lasers linked to a 12-camera smart home security system might impress your residents, and it would certainly make your rental property more secure (and worthy of higher rental rates), but by no means is it legally required. However, there are a number of minimum requirements for security in residential rental properties, and while they vary from county to county and state to state, the areas of concern are the same across the board, and you should do your due diligence and make sure your property management company is abiding by the law. Doing so will protect your tenants from possible dangers, and you from possible fair housing complaints.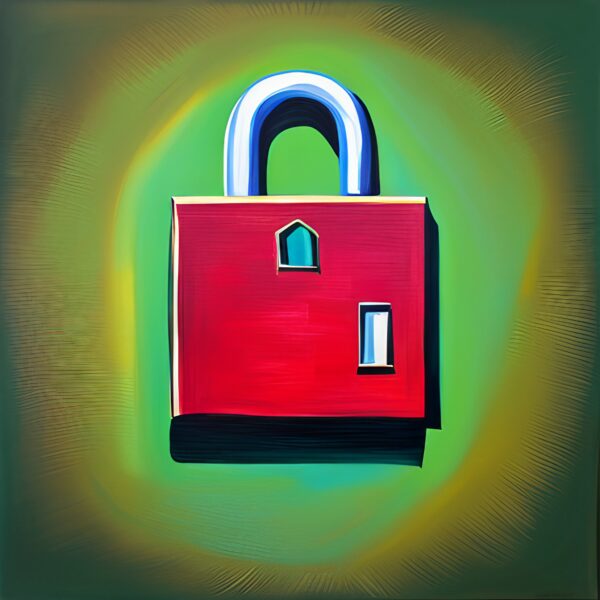 Locks and deadbolts are a good place to start, and you might be surprised by what you find when you begin looking into state laws. For example, in Missouri there are no specific provisions regarding the changing of locks between tenants, but in Illinois (specifically within counties having a population of more than 3 million) landlords are required by law to change/rekey locks between tenancies. As you can see, a single state border can make a world of a difference.
Other areas that may be standardized by state law include windows, common areas (lobbies, hallways, and/or mailrooms in apartment complexes), garages, and parking lots. Read up on your state's requirements to make sure your business is up on the latest security standards, because to do so could leave you vulnerable to costly fines or lawsuits.
Emergency Maintenance Requests
Say one of your tenants contacts you to let you know that the deadbolt on their front door isn't functioning properly. Should you just add their request to the queue of other maintenance requests like dripping faucets and wonky electrical outlets? Definitely not. If the property were to be burglarized before you bother to fix the deadbolt, you could be liable for damages (not to mention your tenant will be unhappy and potentially less likely to renew their lease). A malfunctioning deadbolt seriously compromises the security of the rental property, and your property management company should have a specific protocol in place to deal with it.
In fact, any maintenance request concerning issues that pose an immediate threat to the property, health, or safety of your tenant should be considered an emergency maintenance request (some companies categorize these internally as "urgent status" or "urgent work orders"). This means that they should be addressed that same day, though the industry standard is four hours for such requests. Here's a non-exhaustive list of issues that many landlords classify as emergencies:
Security concerns including inability to lock ground accessible windows or doors
Total loss of electrical power
Total loss of water supply
Total loss of heat (in freezing temperatures)
Broken air conditioning (in hot weather)
Broken fire sprinklers
Flooding due to a burst pipe or sewage backup
Non-cooling refrigerator with risk of spoiled food
Insourcing vs. Outsourcing Emergency Security Requests
If you have your own on-site maintenance crew, you're going to want to train them to know exactly how to respond to such requests, and to know what steps to take when they come up against a problem that requires outside intervention. Communication between tenant, landlord/property manager, and maintenance workers is crucial when it comes to handling emergency security requests in a timely manner.
Without on-site or on-call maintenance workers, landlords can find themselves in sticky and costly situations when an emergency does occur (especially after hours or on weekends/holidays). Even better than personally employing your own maintenance staff, though, is taking advantage of Lula's 24/7 maintenance coordination. With our full-service package, neither you nor any of your staff will have to answer those 2 a.m. calls. Our team provides after-hours and 24/7 maintenance coordination by handling resident calls, texts, emails, and work orders. Instead of entrusting the safety and security of your rental properties to someone you found on Angie's List, cover your bases with Lula's network of vetted and qualified technicians.
Regardless of the route you choose for emergency security requests, you'll want to set down in writing—in the lease agreement—your expectations and recommendations for tenants, including:
What is (and isn't) considered an emergency maintenance request
Protocol for non-emergency requests
Protocol for emergency requests (including a separate phone number specifically for after-hours/weekend requests)
It's also important to remember that preventative maintenance is key to preventing issues big and small.
Educate your tenants on some basic ways to take care of the property (like regularly changing the air filter) and you'll save everyone a potential headache.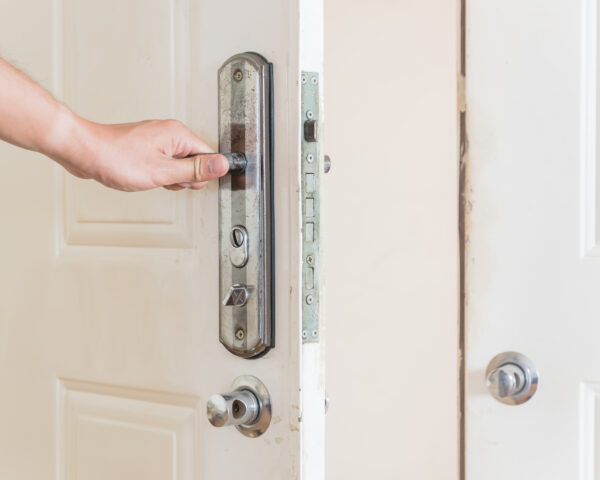 Neighborhood Safety Considerations
The type of neighborhood in which you rent properties is also a determining factor in how you want to protect your investment and your tenants. The degree of residential security should depend on the kinds of risks inherent to your neighborhood. Most counties offer online tools that allow you to search between a range of dates and research the nature and frequency of crimes that occur in a given area. If you own apartments in a neighborhood with a particularly high rate of car thefts or break-ins, consider adding security cameras, lighting, or even hiring a security company to send a driver around on an hourly or semi-hourly basis at night. On the other hand, if you rent homes in an area where burglaries are more common, you may want to add bars to the windows of your properties to further secure them.
Consider that your tenants will probably be doing their own research, and may already be aware of a particular neighborhood's reputation. If you neglect to get out in front of potential anxieties regarding safety and security, you may scare off new renters. Remember: all it took for me to decide against renting an apartment was one look at the lack of safety and security considerations throughout the rental property. "Preventative maintenance" doesn't just apply to HVAC systems and laundry machines—it also extends to security.
Anything found written in this article was written solely for informational purposes. We advise that you receive professional advice if you plan to move forward with any of the information found. You agree that neither Lula or the author are liable for any damages that arise from the use of the information found within this article