According to the American Pet Products Association, 66 percent of U.S. households own a pet. If you're a property manager, that's a statistic you can't ignore, but it's important to strike a balance between protecting your properties and being receptive to your tenants' animals. Whether you're unsure about the difference between pets and assistance animals, wondering how to construct a pet policy for your rental properties, or considering integrating a standardized pet screening platform into your business, you've come to the right place.
Service Animals, Emotional Support Animals, and Companion Animals
Before we get too far along into the specifics of pet screening services and pet addendums for leases, let's make sure we have a basic understanding of the terms at play when we talk about renters and their animals, because there are big differences between the three categories they may own.
The primary distinction you'll need to make when a renter has an animal is whether it is an assistance animal or a companion animal. "Assistance animal" is actually an umbrella term that can refer to either a service animal or an emotional support animal (ESA), according to the Department of Housing and Urban Development (HUD). A service animal provides assistance or performs functions for the benefit of a person with a disability, while an ESA provides emotional support that alleviates one or more identified effects of a person's disability. If an animal doesn't fall into either of these two categories, then by default it is considered a companion animal, which for our purposes is simply a pet.
If a renter claims to have an assistance animal, HUD advises (to avoid potentially costly Federal Housing Administration complaints) that landlords limit their subsequent inquiries to a very specific and limited line of questioning. You may ask whether the animal is a dog. If it isn't a dog, then it isn't a service animal, though it may still be considered an ESA. Additionally, if it's a miniature horse, the law states that it must receive the same consideration as a dog, even though it's technically not a service animal. Special rules apply in such circumstances. If it is a dog, you may then ask whether it is readily apparent that the dog is trained to do work or perform tasks for the benefit of a person with a disability. If the renter says yes, then the law requires you to take their word for it, and for your purposes the dog is considered a service animal, and it is now up to you to determine whether you can reasonably accommodate the animal (if you don't already allow dogs in your property).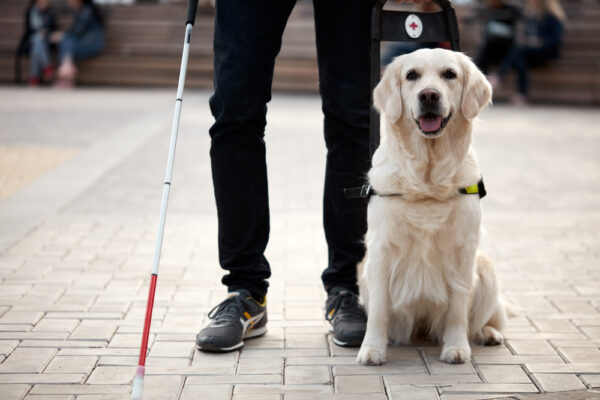 If the renter says that it is not readily apparent that the dog is trained, you may then ask two additional questions: 1) Is the animal required because of a disability, and 2) What work or task has the animal been trained to perform? If the answer to #1 is yes, and the renter identifies a type of work or task that the animal has been trained to perform, then it is a service animal. If the renter answers "no" or "none" to either question, then it is not a service animal, though it still may be an ESA, which would require you to determine whether you are able to reasonably accommodate it. If you reach this point, we recommend that you consult the new 2020 HUD assessment guidelines, which cover both service animals and ESAs in granular detail. Yes, this process can be confusing, and for this reason we also recommend that you consider integrating a standardized pet screening process into your property management business. We'll cover this in more detail later on in the article.
Reasonable Pet Accomodations
As a landlord, it's your prerogative whether to allow pets in your properties, but if you determine that a potential renter has a service animal or ESA, you are required to attempt to make a reasonable accommodation for that animal. But even if you already allow animals on your property, a renter with an assistance animal can ask that you waive a pet deposit, fee, or other rule, and the law considers that a request for a reasonable accommodation. Again, we recommend that you dig into the specific language of these laws yourself, but in essence there are four criteria provided by HUD that you should consider under these circumstances. A request for an accommodation is reasonable if:
Granting the request doesn't impose an undue financial and administrative burden on your business.
Granting the request wouldn't fundamentally alter the essential nature of your operations.
The assistance animal in question doesn't pose a direct threat to the health or safety of others.
Granting the request would not result in significant physical damage to your property.
Crafting a Pet Policy for Renters
If you do decide to open your doors to the millions of pet owners out there, it's smart to do so in a way that not only protects your investment and reduces your liability, but keeps your tenants (and their animals) happy. As a landlord, you can achieve this by a putting together a clear and comprehensive pet policy that accompanies your rental lease agreement.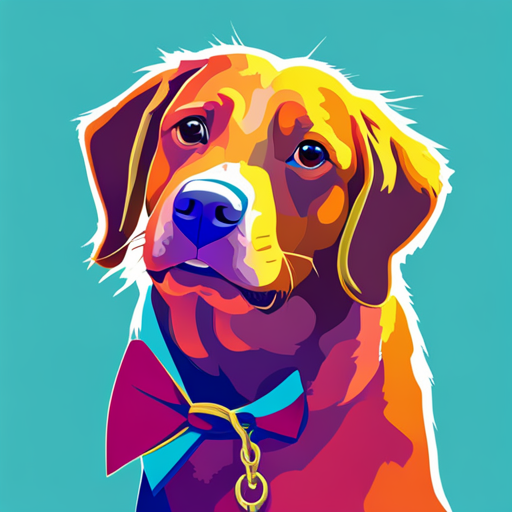 As with all other aspects of the property management industry, the first thing you'll want to do is research federal, state, and local laws and ordinances regarding pets, as that will give you a baseline from which to develop your policy without violating any fair housing laws. Once you have a lay of the land, you can begin to think about the specific rules and expectations you want to include in your pet policy, which you can either integrate directly into your lease agreement or compile in a standalone pet addendum that your tenants sign separately.
The modern renter might want to have just about any kind of pet in their household, from a family of raccoons to a 7-foot-long boa constrictor, so it's important to set out clear guidelines in your lease agreement (or addendum). An airtight pet policy for rental properties will, at the very least, clearly address three essential points: type, quantity, and weight/size. Do you want to limit allowed animals to the standard cats and dogs, or are you also open to exotic animals? Maybe you're okay with the more unconventional types of pets, but a dozen bearded dragons is not the same story as a single bearded dragon. And even if you do decide to only allow cats and dogs, it's worth considering that an Irish Wolfhound might be more of a liability to your property than a Shih Tzu. Be specific, and don't leave anything out. You'll thank yourself later.
A lease's pet agreement should also outline how the landlord expects animals to behave in their rental properties, and the consequences if those expectations aren't met. It may seem obvious, but unless you want to foot the bill for ruined carpets or shredded baseboards, clearly state in your pet policy that renters bear the responsibility for any damage (and be specific about the types of damage) that their animals cause to the rental property. Of course, a thorough rental walkthrough (with plenty of photographs) will come in handy here too, as it provides a point of comparison if your property is damaged by a tenant's pet.
If a renter does have a pet, and you've determined that you're willing to allow that animal in your rental property, it's probably a good idea to have a separate document altogether that serves to collect important information about the animal. This document is also a logical place to lay out any of the aforementioned expectations you may have for pets. Landlords will commonly bolster their lease agreements with pet addendums that include the following items:
Whether the animal is as a service animal, ESA, or companion animal
The animal's name, breed, weight, and age
A photograph of the animal
Spay/neuter/vaccination status (some landlords require documentation)
A pet addendum is also the ideal place to list any fees or penalties that violations of your pet policy may incur, as well as any extra costs that renters with animals are expected to cover, such as monthly pet rent or a standard pet security deposit.
And lastly, realize that you may change your mind about any of the things we've discussed so far, and that in such cases you'll want to be able to adjust your pet policy to reflect your new expectations. Be upfront and honest with your tenants by clearly stating in your lease agreement or pet addendum that you reserve the right to change your policies down the road. You might decide that twelve bearded dragons is eleven too many, after all.
Pet Screening
Phew… we've covered a lot of ground! At this point you may be wondering whether you want to allow pets in your rental properties at all, but remember that the majority of American households have pets, and if you want to cut down on lengthy (and costly) rental vacancy periods, you should probably be a fur-friendly landlord. One way to set your mind at ease and simplify everything we've discussed so far is to integrate a pet screening service into your property management model.
There are a number of pet screening services to choose from out there, but one of the most trusted and well-respected options is PetScreening, which helps landlords streamline processes and pet policies. You may have noticed that we spent a great deal of time discussing the differences between service animals, ESAs, and companion animals, and in reality we only scratched the surface of all the eventualities and considerations that properties should be aware of in that respect. One of the beauties of the service offered by PetScreening is that it features an Assistance Animal Review Team managed by legal experts. This team individually reviews assistance animal requests and ensures that they meet all HUD and Fair Housing Act guidelines, saving you time and potential grief down the road.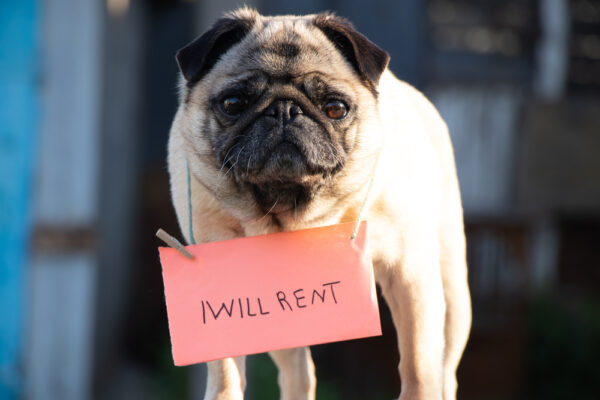 Also important is the service PetScreening takes its name from, a proprietary screening platform that features a standardized process for assessing and onboarding tenants' pets and assistance animals. The company even helps property managers generate new revenue streams by monetizing their pet policies in just the right way. If you're not sold on the idea of crafting a pet policy from scratch and directly overseeing the pet processes for your property management business, you should consider a pet screening service.
And of course remember that in the unfortunate event that an outgoing tenant's bird of paradise does a number on your carpets, you can always take advantage of Lula's end-to-end make ready service to get your property in perfect shape for the next renter (and their beloved animal).
Anything found written in this article was written solely for informational purposes. We advise that you receive professional advice if you plan to move forward with any of the information found. You agree that neither Lula or the author are liable for any damages that arise from the use of the information found within this article