When you move into a new rental property, it's important to do a walkthrough with your landlord before you move anything. Sometimes your new landlord will schedule a move-in inspection with you, sometimes they will just tell you to do it on your own. Either way, your inspection will be the baseline for how the property is judged when you eventually move out. This rental inspection checklist will help you get an idea of how to inspect your new home before you move in.
For starters, you should plan to do it during the day. The natural light makes it easy to see any blemishes or problem areas within (or outside) the home.
As you begin, keep in mind that you want to be as detailed as possible during this process. While most landlords are reasonable, there are some who will look for any reason to pocket a few extra bucks at the end of a lease. Start at the front door and walk step by step through each room of the house.
Here is a sample rental inspection checklist that will serve as an idea for what to watch for. Feel free to print it out and take it with you on your walkthrough.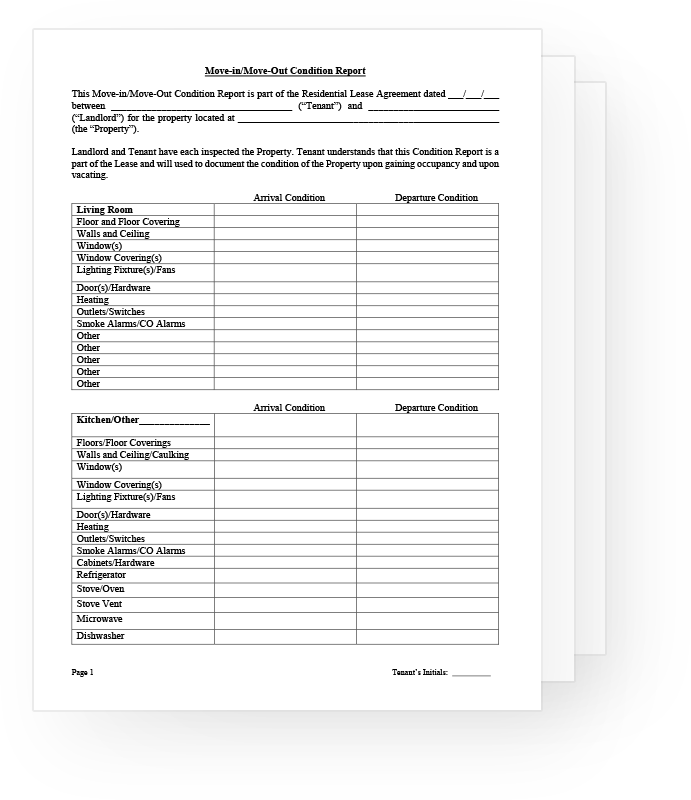 Download Rental Inspection Checklist
This rental inspection checklist will help you manage every aspect of your walkthrough. As you inspect the property with the landlord, use this sheet to take notes. Be specific and take pictures because this will be a big part of your "proof of condition" at the end of your lease.
It's easy to be distracted by the excitement of your new home. Walking in, keep your focus while you look for defects. If you see anything at all that seems damaged, dirty, or missing, write it down on the rental inspection checklist.
You can create your own type of inventory system to move through the process quickly. If it's clean or in good shape, leave the space blank on the move-in checklist. Take short notes on your first walkthrough, that way you can be sure to get everything. Long-worded descriptions are unnecessary. Small reports that help you remember are all you need. Whether the landlord is there or not, you should take pictures for your own records. It's a lot easier to bring up a picture if you are needing to make your case after your lease ends. When you are done, add these pictures to a file with a copy of your move-in checklist.
Here are the main things you should look for:
Holes, scratches, or cracks in the wall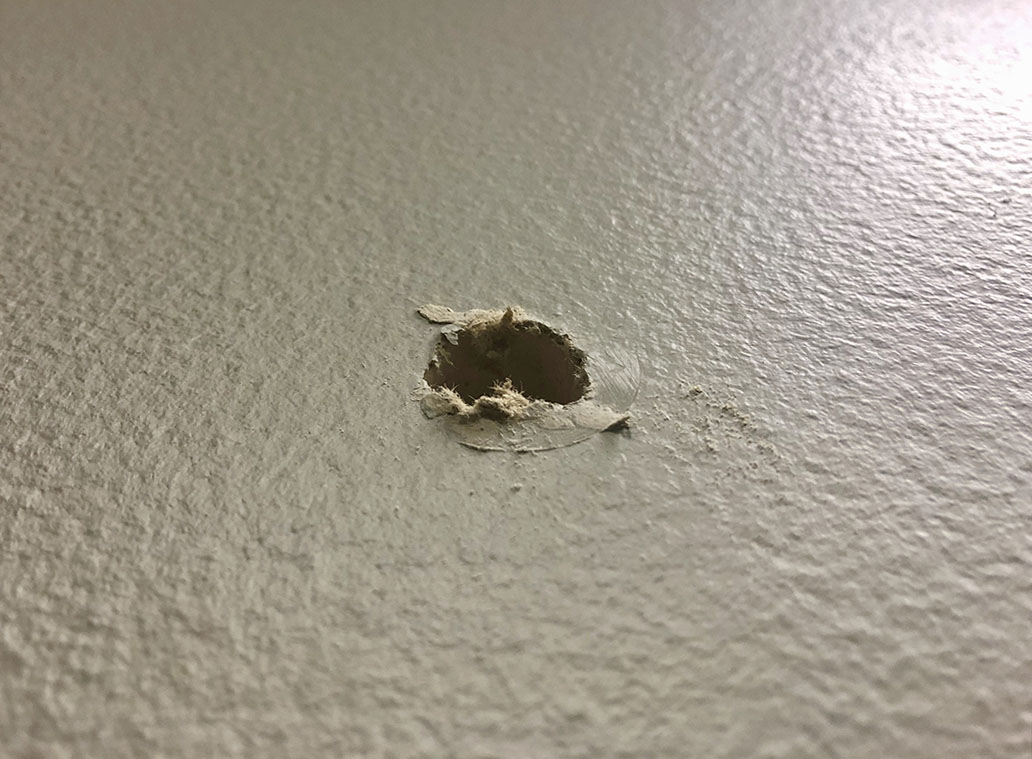 If the last tenants damaged the walls at all, you don't want to be responsible for what they left behind. It's likely that the landlord already knows about them, but you can request that they are fixed before you move in. This includes holes from things that may have been hung on the walls, cracks from foundation sinking, or scratches.
Water damage
Although it's rarely a tenant's fault, it's difficult to tell when the disaster started. A lot of water damage results from a leak somewhere within the walls. To check for damage, pay close attention to the ceilings. You will probably see some brown or yellow stains on the ceiling if there are any types of leaks.
Mold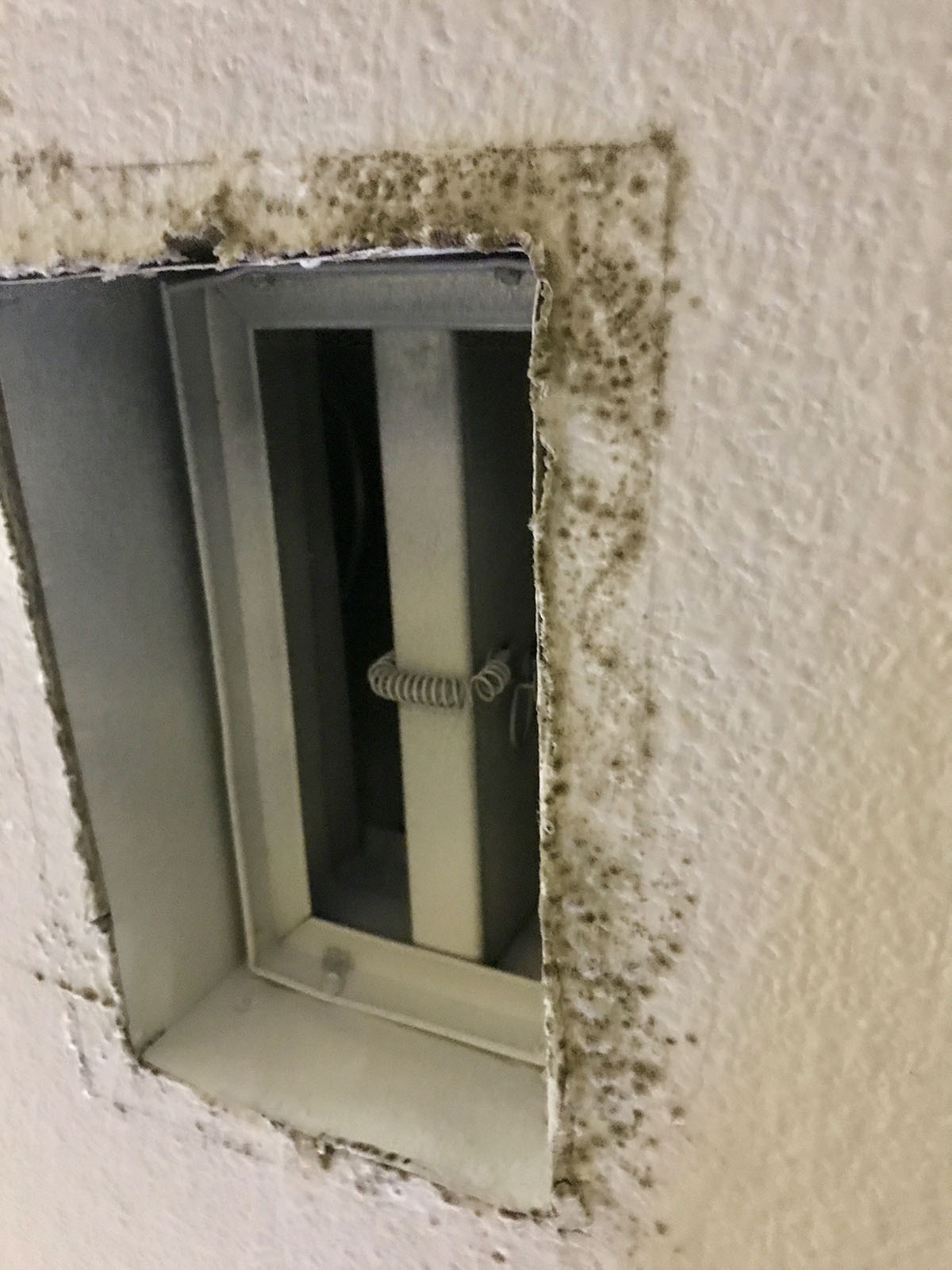 If you see any mold or any signs of mold at all, have your new landlord get it cleaned immediately. You don't want any health problems to arise because the mold wasn't adequately cleaned. The places you are most likely to see mold are in bathrooms, under sinks, around vents, or anywhere there is moisture. The fungus grows in damp, dark, and cool environments.
Evidence of insects or other pests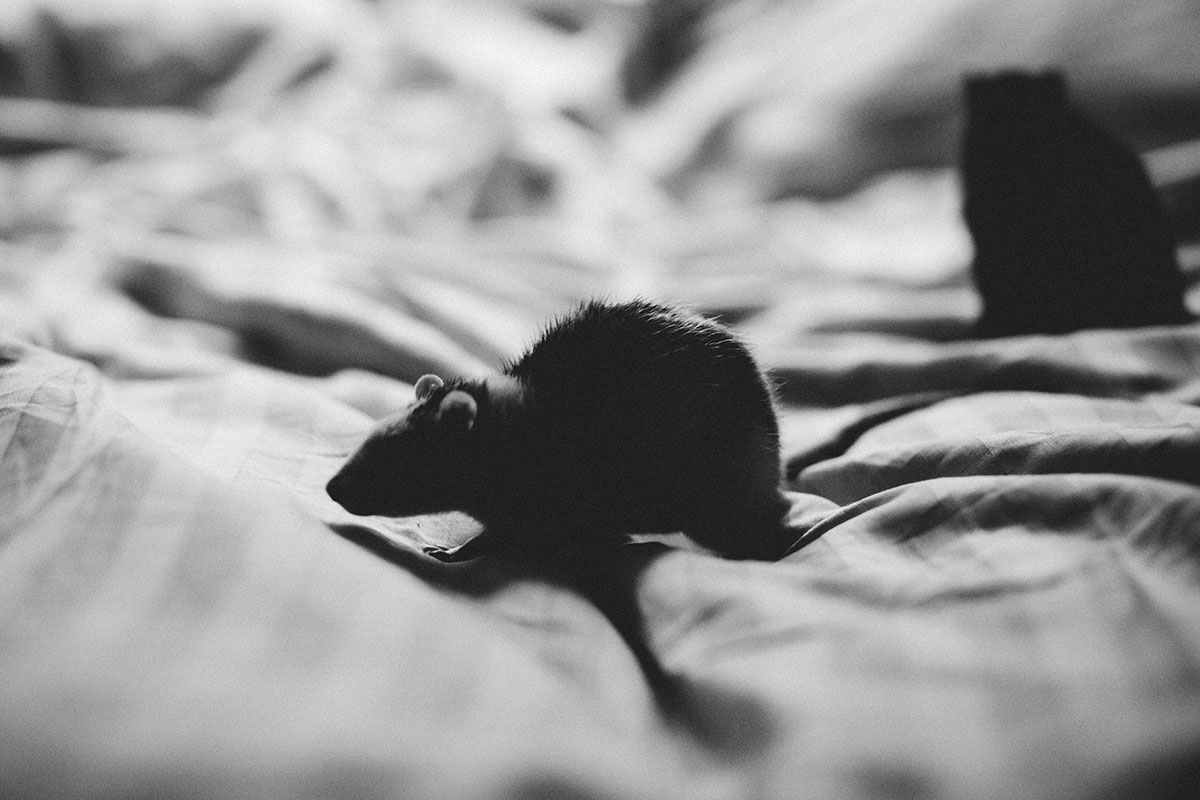 Spiders, mice, roaches, ants, fruit flies, or anything else you can think of (depending on where you live) should not have a place in your new home. If you see evidence of pests, or pests themselves, request that landlord calls in some sort of pest control. Even if you are responsible for taking care of pests, you should be moving into a pest-free home.
Carpet Stains
Carpet stains aren't a deal-breaker, but it could tell you that the landlord didn't have the carpets professionally cleaned before you moved in. This is another one of those things that you can have fixed before you start moving your things. No one wants to move into a home with a dirty carpet. Ask your landlord about carpet cleaning.
Floor scratches
If your new place has hardwood floors, keep a keen eye out for scratches. Real hardwood floors are an expensive part of a home. If there are scratches leftover from previous tenants, document and take pictures of all of them. When you move out, your rental checklist will prove that the scratches didn't occur during your tenure.
Last Steps
Just because there's a list of things to look for doesn't mean you shouldn't check everything. Check every countertop, every drawer, every cupboard, and every closet. Check every nook and cranny of that house until you feel confident that it passes your property condition report.
At the end of your lease term, you want the house to look exactly like you found it so you can get your security deposit refunded. The better you document the flaws on the rental inspection checklist at the beginning of your lease will make it easier when the time comes to move at the end of the contract.
If you have any questions or comments, feel free to leave them in the comments!
Table of Contents
Anything found written in this article was written solely for informational purposes. We advise that you receive professional advice if you plan to move forward with any of the information found. You agree that neither Lula or the author are liable for any damages that arise from the use of the information found within this article