When it comes to renting, a security deposit is a lump sum given to the landlord or property manager as insurance for any future damage. The amount of the security deposit can be different in any rental. A standard security deposit is equal to one month's rent. If your rent is $1,000, then your security deposit will also be $1,000.
When you decide to move, you will get a security deposit refund, but only if you took care of the place. If you don't leave the apartment in good condition, it can be taken out of your security deposit. In fact, I've heard of people who lost their entire deposit and had to pay the company more money.
Your landlord will most likely do a move-out inspection on the final day of your lease. This is to ensure that no damage has been done. Before you move out, you will be given a rental inspection checklist. This will be your checklist as you prepare to move out of your house. It typically lists everything that needs to be cleaned or repaired, and how much it will cost you if you don't clean or repair them.
I spoke with Kate Place, both a landlord and real estate agent, about move-out inspections security deposit returns. Place said, "when I'm doing an inspection, I am looking for things beyond normal wear and tear."
Place said that common reasons she might charge someone include: holes in the wall, painted walls, scratches on the hardwood, etc. Something would need to be in poor shape in order for her to charge someone.
I've known of property managers to be less lenient, focusing on the finest details. Referring back to the people I know who got charged more money after their deposit, one of their deductions was for having some pieces of dried leaves in the tracks of their sliding glass door.
If you want to get your full deposit back, you don't want to take any chances. Here are some tips for getting your security deposit refunded:
01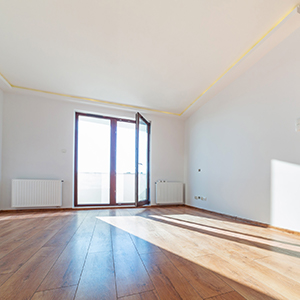 Clear everything out of the apartment
When the move-out inspection happens, you should have already moved all of your belongings out. The very first thing they check is if you have cleared the space.
02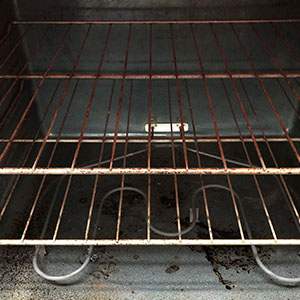 Clean the oven
When a landlord is doing an inspection, there are a few areas that they always check to grasp whether or not a tenant took the time to clean. One of the first places they check is the oven. If an oven was cleaned, it's safe to assume that the rest of the residence was also cleaned.
03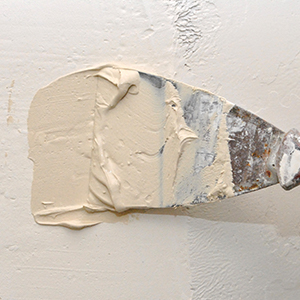 Holes in the wall
If you hung anything on the walls, go back and check your lease to see the policy on holes. I've lived in an apartment where they allowed you to leave holes unfixed if it was smaller than a dime. They didn't want anyone patching the holes themselves then attempting to paint the wall. Another rental I lived in required all holes to be filled.
In college, we had a cork dart board on one of our walls. Anyone who has used a cork board knows that they use metal tipped darts. Metal tipped darts aren't a great recipe with drywall if you aren't a great dart player. I patched hundreds of little holes due to our inept dart skills. That's a lesson I learned the hard way.
04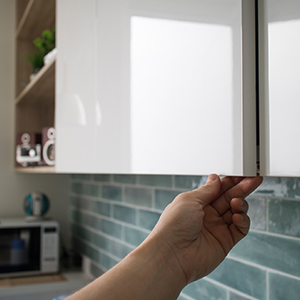 Remove the cabinet liners
If you use liners on the bottom of your cabinets, make sure you don't leave them behind. My last apartment charged $15 for every cabinet liner that was left.
05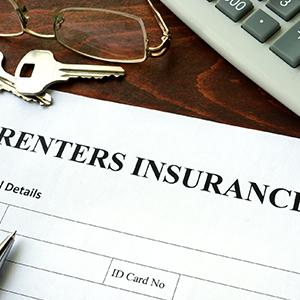 Check your renter's insurance policy
If your renter's insurance expires before your lease ends, your landlord can reserve the right to take a fee out of your deposit.
06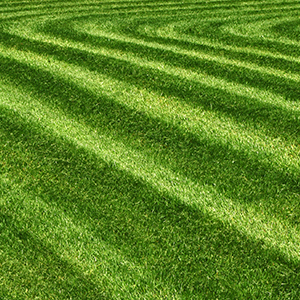 Mow
If you have a yard at your rental property, groom it before you move out. That includes mowing and weed eating. If taking care of the yard was your responsibility, then you need to show them that you did just that. If you won't mow it, at least schedule someone else to do it for you.
07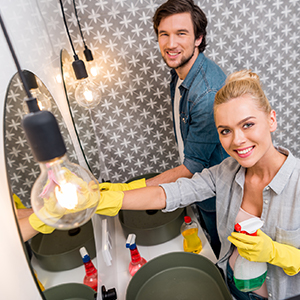 Clean the mirrors
Bathroom mirrors always end up speckled with water and other spots. A quick wipe down with mirror or window cleaner should do the trick.
08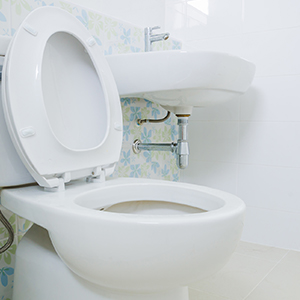 Clean the toilets
No matter what, a dirty toilet is the most telling factor of a clean or dirty home. Often the grossest thing to clean, it is the most likely spot in the house to be neglected. If a toilet is clean, you know the person went out of their way to take care of the residence. It also means less toilet cleaning for the landlord after you move out (which they will appreciate).
09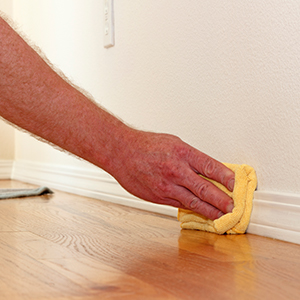 Clean the baseboards
Baseboards are another neglected area, yet one of the places most likely to gather dust and dirt. If you talk to any professional cleaner, they will probably tell you that baseboards need to be part of your regular cleaning routine. If you're ever going to clean your baseboards, it might as well be right before you move out.
10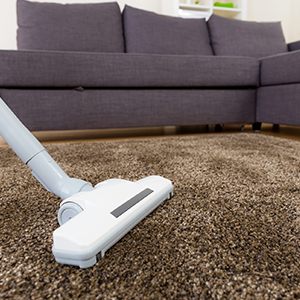 Vacuum on your way out
The last thing you should do is vacuum. After you have finished running all over the place, take some time to thoroughly vacuum your carpets. Your lease might require that you have your carpets professionally cleaned, but you should always finish with a vacuum. Unless you have hard floors, the best thing that someone could see when walking into a rental is the markings left from a fresh vacuuming. It starts the inspection off on the right foot.
In my last decade of renting, I have rarely had any money deducted from my security deposit refund. Unless you have a particularly awful landlord, most people tend to understand the concept of "normal wear and tear." Follow these tips and you will likely get a full security deposit refund.
Table of Contents
Anything found written in this article was written solely for informational purposes. We advise that you receive professional advice if you plan to move forward with any of the information found. You agree that neither Lula or the author are liable for any damages that arise from the use of the information found within this article