Every industry has specific terms that only the people within that trade will know. When it comes to property management and multi-family real estate, one of those terms is make-ready.
What is a make-ready?
A make-ready is a process of preparing a rental unit for a new tenant after a previous one moves out. Terms that might be similar to make-ready are "apartment turn" or "turnover."
Make-readies are universally known as the bottleneck when it comes to filling vacant units.
When a resident decides it's time to move out, there's an inspection process that involves a maintenance technician. The maintenance team walks the unit and checks it from top to bottom, creating a punch list of tasks to finish.
The maintenance team then takes this punch list and decides how to move forward. To get a unit rent-ready, there will probably be some deep cleaning, wall repair, and replacements involved. Beyond that, every single unit is different.
Each unit goes through a thorough inspection before any work begins.
The inspection process has to be extremely detailed. It's best to know about all issues before a new resident moves in, even if the manager decides not to fix everything. At the very least, a property manager should fix the cosmetic damage, comply with health or safety codes, and have the place cleaned.
Currently, there are two main ways that property managers choose to complete make-readies.
On-Site Technicians
The first way is through their on-site maintenance teams.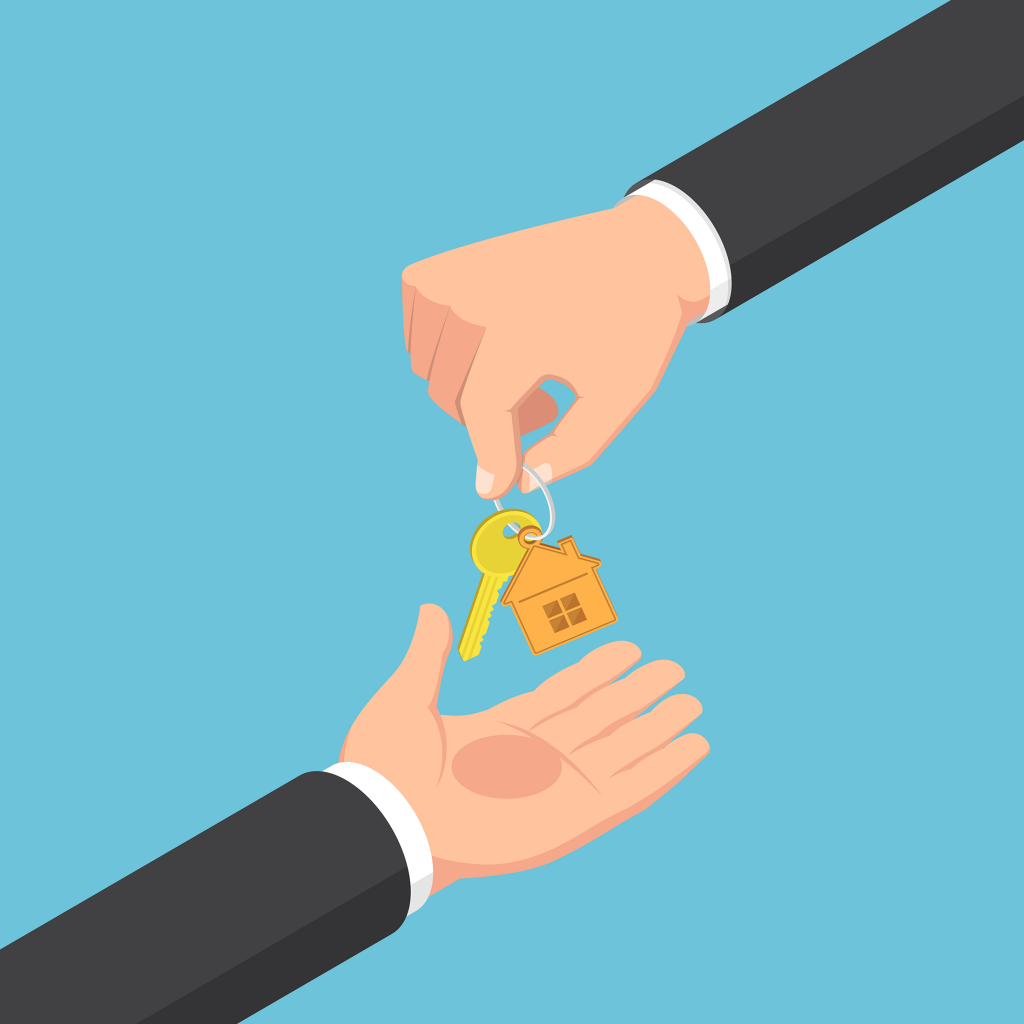 A make-ready done by an on-site maintenance worker is the most cost-efficient route. These technicians are familiar with the unit, the supplies, and the work. Since they are usually paid hourly or on a salary, it's no extra cost to the property.
Depending on availability, the in-house option often comes up short. When a person is tasked with a make-ready, they are taken away from the other maintenance requests they have piling up. It's an easy way to fall behind on resident work orders.
On top of falling behind, they probably won't have the ability to do everything. Many times, they will run into an issue that requires a professional vendor. They can either choose to put the work on pause and call an outside vendor or try to fix it themselves. Do you want technicians trying to solve a problem they aren't qualified to solve? That could end up costing more money than it would have to hire somebody in the first place.
If your on-site team decides to put everything on pause and schedule a professional, then it affects the rest of the work. For example, they wouldn't be able to finish the drywall repair until the leaking pipe is fixed. Which means they would be stuck waiting until that is finished.
When a wrench is thrown in the plan, timelines get thrown out the window. While all of this is going on, budgets are deflating.
On the reverse side, make-readies can be the jobs that get put to the wayside. Current residents should take precedence over empty units (most of the time). We've seen make-readies put off days, weeks, and even months!
I'm sure property managers have seen it all. A unit in bad shape gets interrupted and stays empty for months, costing THOUSANDS. In many cases, the value lost from an unoccupied unit will be greater than what it would cost to hire someone.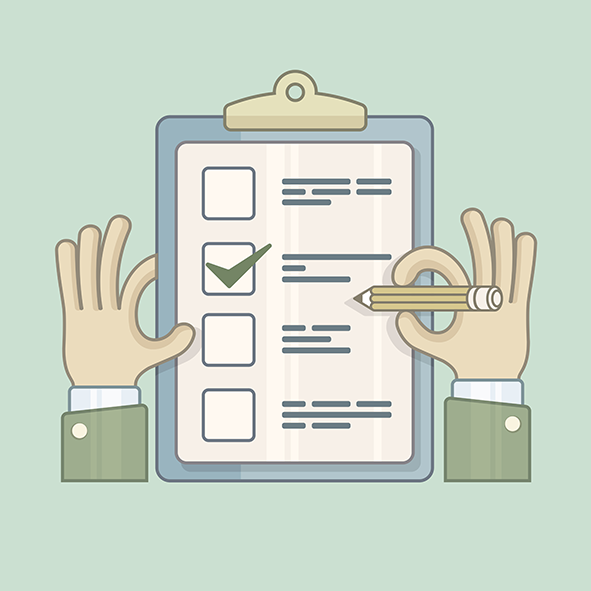 Hiring Outside Vendors
The other way property managers handle make-readies is through the outsourcing of professionals. However, the current outsourcing model is more inefficient than in-house methods! Coordinating multiple vendors with varying schedules and billing structures puts a dent in your productivity and budget. It adds phone calls, invoices, and headaches to your list of things that you don't want in your life.
Luckily, there's now a third option. Lula has created an all-around make-ready solution. Lula has developed a way for property and maintenance managers to package an entire make-ready to be finished by one company.
Here's how it works: Lula comes out and does a meticulous inspection of the property (for free) then sends you a punch list and a quote for the job (for free). This quote includes everything found in the inspection. Flooring, painting, appliance replacement, cleaning, preventive maintenance, and more are all done through one (yes, one) company.
Lula has partnerships with a diverse community of local professionals. We coordinate the entire make-ready, so managers don't need to worry about it. From beginning to end, Lula manages the whole process.
Lula has a network of local service providers who have gone through a rigorous vetting process. First, their company is assessed for quality. On top of that, every individual that does work on a unit is background checked, insured, and tested. We utilize this network to quickly assemble a team of qualified professionals ready to knock out your make-ready needs.
When a property manager approves a bid, they hand over the keys and request a deadline. An average make-ready is complete within 72 hours. Meaning a property manager can expect to have their unit ready for the next tenant faster than ever before. This can be done faster or slower, depending on your needs.
A full make-ready with Lula involves general maintenance, wall repair, painting, tub resurfacing, flooring, preventive maintenance, and ends with cleaning.

The best part about this apartment make-ready service is the a la carte option. Don't want the tub resurfaced? Don't worry about it. Don't need the flooring replaced? Cleaning will work. Lula works within your budget to meet a unit's needs.
If you're curious how that works, just envision someone handing you a checklist with pricing breakdowns. You, as the property manager, can sift through the suggested repairs and select what's best for you. Even if you don't want to use the make-ready service, we have an entire list of professional services that could still be useful.
How much does a make-ready cost?
According to the National Apartment Association (NAA), "The cost of a single turn including rent loss generally starts in the range of $1,000 and can easily grow to a range of $2,500 to $5,000 depending on the capital replacements." They even say that the average turnover expense of a unit is $1,800.
I wish I could sit here and spell out exactly how much a make-ready would cost, but it's not that simple.
Picture taking an old car with a bunch of problems to a garage. Do you think they would be able to give you a reasonable quote without doing an inspection? The mechanic needs to know what type of fixes they will be working with. After diagnosing, they need to price out the parts and labor to provide a quote.
The same thing goes for make-readies! After the detailed inspection, Lula's team puts together a formal bid that includes all parts, supplies, and labor. If you're looking for a bid of your own, or just want a price sheet, click on the link below to schedule or get our pricing details.
Once a bid is approved, the property manager selects what they want to be done and sets the date they need it delivered.
How long does a turn take?
If you ask multiple property managers, you will probably receive conflicting reports. Some larger companies might be able to turn units in a few days, while others might take a month or more.
High-demand properties require a greater sense of urgency than ones with lower-demand. That's why some properties boast lower turnover averages.
Another factor is the scope of work that needs to be done. The scope ranges from doing the bare minimum to get the next tenant moved in and going the extra mile to try and decrease future turnover rates.
It's not easy to quickly turn over an apartment if some major repairs or changes need to be made. Mainly because larger projects will most likely require outside vendors.
Companies like ours work with a property's timeline to ensure it's ready for a new resident. We can usually guarantee a 72 hour turnaround time if given sufficient information and expectations.
If you're needing a unit (or several units) turned, reach out to us today. If you're in an area we serve, we can get someone out to your property as soon as possible. You can call, message, or email us anytime.
If you have other make-ready questions, ask us in the comments below.
Request Pricing for Make-Readies
Anything found written in this article was written solely for informational purposes. We advise that you receive professional advice if you plan to move forward with any of the information found. You agree that neither Lula or the author are liable for any damages that arise from the use of the information found within this article