It's one thing to rent a property to a tenant for 12 months, but it's another to ensure that they continue to renew their lease year after year. Knowing how to improve resident retention can save you a lot of time and money. Clear and open landlord-tenant communication, timely maintenance, and amenities are probably the three most important keys to retaining tenants, and we will cover them (and a few other retention ideas) at length, but first let's look at why it's so crucial to keep your residents happy and satisfied with their properties.
The Costs of High Tenant Turnover and How to Improve Resident Retention
When we talk about ensuring tenant retention, what we're really talking about is reducing tenant turnover. It's normal for a tenant to decide they want to live elsewhere, especially if it's in light of something like a new job or a relationship change, neither of which is a variable you can control. But there are plenty of other variables you can control, and taking them into account will increase the likelihood that your tenants renew their leases, thereby saving you money. After all, tenant turnover can take a long time, and it is usually expensive: marketing, showing the property, background checks, coordinating and completing the make-ready, and in extreme cases, long and drawn-out eviction proceedings—these things add up quickly, and the cherry on top of these incurred costs is the fact that you're not taking in any income from a vacant property! The fewer times you have to go through this process, the more dollars you save.
Landlord-Tenant Communication
This can't be stressed enough: clear and effective communication is the cornerstone of any long-lasting tenancy. Whether you yourself are personally fielding phone calls and emails, or you have a property manager who handles the bulk of that legwork, you need to make sure that your tenants are being heard and responded to in a timely manner. Taking days to respond to maintenance requests (or worse, not responding at all) frustrates tenants, and may even discourage them from informing you of new problems down the road, which can equate to costlier and more time-intensive repairs when the tenant moves out.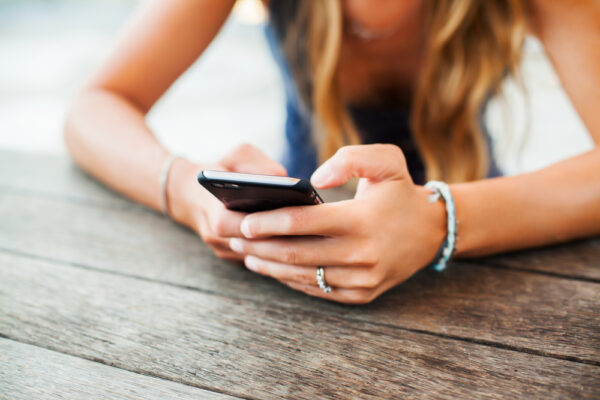 I can speak to this personally: on multiple occasions I have moved out of apartments after just one year because of landlord-tenant relationships that were essentially one-way streets. My calls, texts, and emails were frequently ignored, and it was usually a long wait for repairs that often just amounted to putting Band-Aids on serious structural problems.
It's not just maintenance requests you should stay on top of. By answering any questions about the lease, utilities, amenities, and other concerns as quickly as possible, you demonstrate to your tenants that you aren't just another distant, anonymous landlord. But strong landlord-tenant communication doesn't just entail prompt responsiveness, it also concerns the times when you reach out to them. Regularly inform your tenants of any updates regarding cleaning or repairs in common areas, and promptly address any common concerns that seem to be cropping up by sending a mass email or leaving brief newsletters in tenants' mailboxes.
Also, if you or your staff need to enter a resident's living area for any reason, be sure to give your tenant as much notice as possible, and explain the reason for your visit so they know what to expect. Respecting your tenants' privacy will go a long way in increasing resident retention.
Maintain the Property
So you email your tenant to let them know that their leaky faucet is a top priority. That's great, but you also need to actually fix the leaky faucet (as quickly as possible). The benefits of timely and effective property maintenance are twofold: your tenants are happy, and you have fewer repair costs over time. Preventative maintenance is the name of the game.
We've been outlining ways to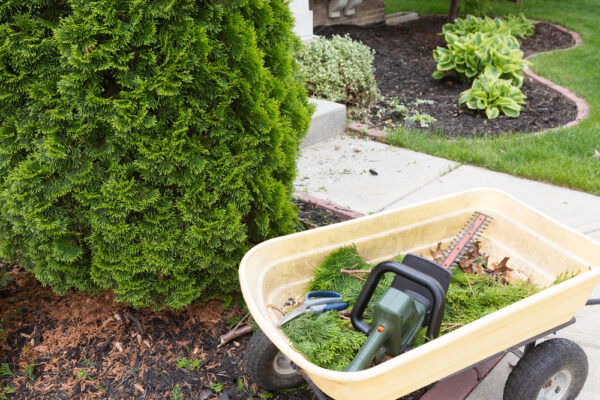 improve resident retention, but it's important to remember that most tenants do eventually move. The period of time during which the property is vacant is ideal for repairs and thorough cleaning, as you won't have to coordinate contractors around a tenant's busy schedule. In actuality, much of the work you can do to improve resident retention occurs before the tenant even moves in or sees the apartment.
The fewer problems an apartment has when a tenant moves in, the happier they are, and the fewer maintenance requests that tenant is going to have to make. It just makes sense to put together a turnover checklist and invest in a comprehensive make-ready. You'll end up improving resident retention and minimizing maintenance costs in the long run.
Of course, property maintenance extends beyond just repairs within the living areas themselves. Make sure that common areas are inspected and cleaned regularly, landscaping and pest control are kept up, and HVAC and plumbing systems are consistently maintained (and updated, when necessary). Additionally, consider installing security cameras and lighting to make residents feel safe and at ease. Your current tenants will notice if you take care of these things, and so will any potential new tenants that come to view the property.
Amenities and Perks
You often hear that what makes or breaks a job are its perks, and the same could be said for housing. Tenants often choose where they want to live based on location, cost of rent, and the condition of the property, but the amenities offered play an important role in how long many tenants end up staying. We recently put together a list of the 12 apartment amenities residents want, but we'll go ahead and review a couple of the big ones here as well.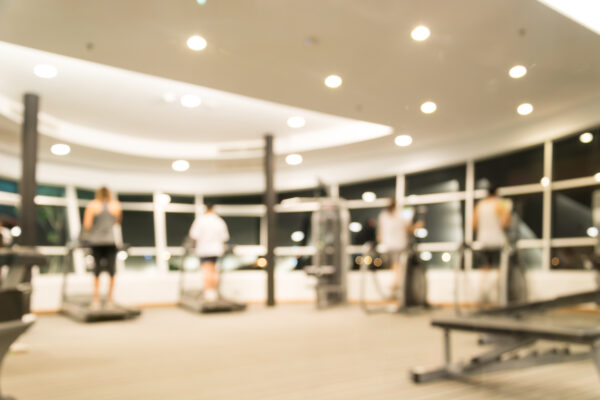 Fitness areas are another aspect of rental properties that I can personally attest to. I recently moved into a new apartment, and during my search for the perfect place I took into account on-site fitness areas and/or nearby gyms as a major factor. Ultimately I settled for an apartment complex that didn't have its own fitness area, but was just a few blocks away from a gym. I ruled out other ostensibly better housing options simply because they didn't have fitness areas and weren't located close enough to a gym. Extra storage is another hot-ticket item for potential new tenants, especially if you lease studios or relatively smaller one-bedroom apartments. Offering extra storage closets to your tenants could be a significant factor in their decision, and it has the added benefit of providing space for new personal property that residents acquire after moving in, thereby potentially increasing the duration of their tenancy.
There are many other amenities you can offer your tenants, from golf simulators to swimming pools, so do some research and make yourself a checklist of rental amenities that you might be able to implement, but in addition to these amenities, consider offering periodic gifts to your tenants to increase resident retention. Whether you drop off some chocolates and snacks on move-in day, or leave a "We've Got Your Back" back scratcher on their kitchen counter after a maintenance call, symbolic gestures like these are memorable and affordable ways to set yourself apart from other landlords. They might not be the final factor in a tenant's decision to leave or stay, but in tandem with strong communication and timely maintenance, gifts can certainly influence resident retention.
You Can't Retain Every Resident Forever
Understand that your tenants' personal and financial situations are subject to change, and that as a result they may begin looking into other housing options. One way to hedge against this reality is to keep yourself apprised of competition. What kinds of rates and amenities are being offered in your city, and how do your properties compare? Put yourself in your tenants' shoes: if the grass is greener and cheaper elsewhere, why would you stay? Considering these factors and adjusting your business accordingly will ensure that you remain a relevant player in your market.
But all the preparations and adjustments and updates in the world simply won't prevent some tenants from moving on. Inevitably, resident turnover happens, but when it does, take advantage of Lula's make-ready service to ensure that the next tenant is happy and satisfied on their move-in date. And then, once your make-ready is complete and you do find a tenant to lease the property, start things off on the right foot. With any new tenant, you have a fresh slate, so let them know they are valued by communicating effectively from day one. Good first impressions are everything, and you only get one chance to make them.
Anything found written in this article was written solely for informational purposes. We advise that you receive professional advice if you plan to move forward with any of the information found. You agree that neither Lula or the author are liable for any damages that arise from the use of the information found within this article